Revolver Galería inaugurates its new branch in Buenos Aires
The Peruvian gallery opens its new branch in Buenos Aires with "Paisaje Infinito" a collective exhibition of its most representative artists.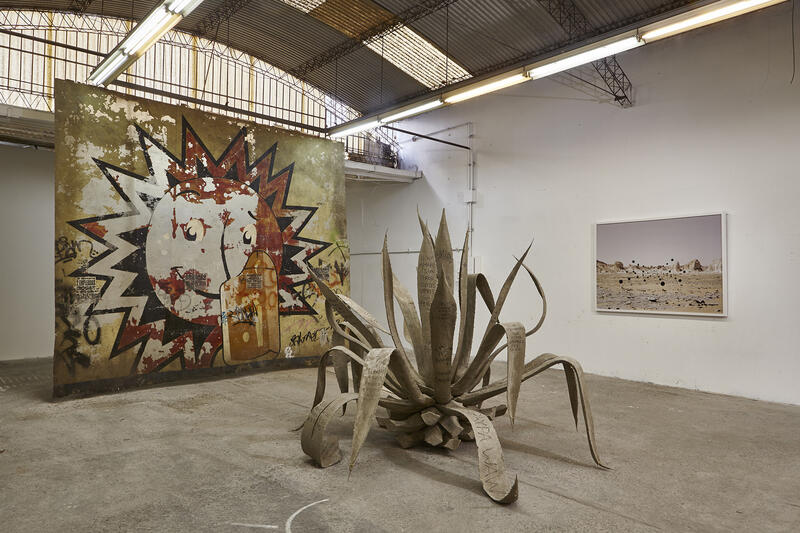 Revolver inaugurates its new branch located in the neighborhood of Villa Crespo, the new circuit of galleries and artists' ateliers in Buenos Aires. The inaugural exhibition, titled "Infinite Landscape", is a collective exhibition of the most representative artists of Revolver and some of his most iconic works. The complete title of the exhibition - "Infinite landscape of the coast of Peru" - pays homage to the series begun by Jorge Eduardo Eielson in 1957, in which the Peruvian artist visually deconstructs the Peruvian coast from the use of color, texture And space. Sand, stones, bones and multicolored fabrics become their work material or, rather, in their language. With them he recovers from his memory, and narrates, fragment to fragment, his memory of the Peruvian landscape.
With this group sample, Revolver artists pay homage to the poet by adding his own fragment to the landscape described by Eielson in the early 60's. The exhibition includes works by Alberto Borea (Lima, 1979), Matías Duville (Silver Sea, 1974) , Jorge Eduardo Eielson (Lima, 1924 - Rome, 2006), Andrea Galvani (Verona, 1973), Philippe Gruenberg (Lima, 1972), Andrés Marroquín (Lima, 1983), Jose Carlos Martinat Weeks (Cusco, 1976), Giancarlo Scaglia (Lima, 1981) and can be visited until Friday, July 22, 2017 from Tuesday to Saturday from 01 a.m. to 8:00 p.m. In the new headquarters of the gallery, Dr. Luis Belaustegui 732, Villa Crespo, Buenos Aires (Argentina).
Subscribe
to receive the latest news and articles written by experts