Revista Código presents Gallery Weekend Mexico 2016
The fourth edition of Gallery Weekend México will take place September 23rd through 25th, 2016. 31 galleries and independent art spaces from Mexico city will part take in this edition. Additionally, 3 galleries from the city of Guadalajara will set up pop up spaces during the weekend, for a total of 34 participants, an increase of 23% from the 2015 edition.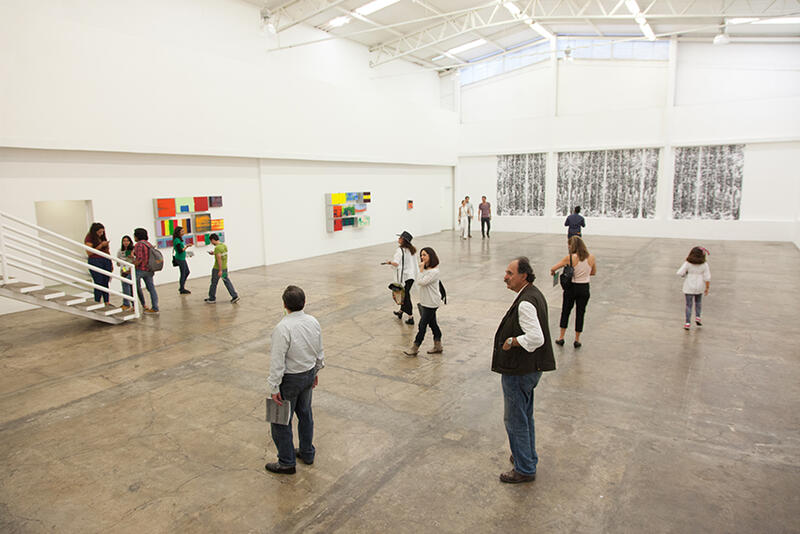 Gallery Weekend México invites collectors, professionals and enthusiasts to discover art in the country's most relevant galleries, to see shows in the context of their production, get to know their artists and enjoy art with the city as its stage.
Gallery Weekend México, one of the most celebrated cultural events in the country, presents its fourth edition September 23 - 25. This year the number of galleries and independent art spaces grows to 34, with 68 national and international artists showcasing their work. All participating galleries will show new exhibitions created exclusively for Gallery Weekend México, will hold openings on Friday 23rd at 6PM, and remain open to the general public Saturday 24th from 11AM to 7PM and Sunday 25th from 11AM to 6PM.
The 5 areas of the circuit (San Miguel Chapultepec, Roma Condesa, Juárez, San Rafael, Polanco) and the offsite gallery in Jardines del Pedregal, will be connected through a free transportation system available to the public that will run all day Saturday and Sunday.
ARTTALKS
Simultaneously, ArtTalks, a talks program aimed to generate a space of dialogue and reflection on production, exhibition, circulation of contemporary creation and collecting in the current art scene, will be held for its second consecutive year at the auditorium in Museo Tamayo on Saturday 24 and Sunday 25: www.galleryweekendmexico.com/seccion/arttalks
PAPERWORKS
A second edition of PaperWorks art book fair, will take place at Museo Tamayo (Contemporary Art Museum) and this year extending to Museo de Arte Moderno (Museum of Modern Art, Mexico City) on Saturday 24 and Sunday 25. National and international exhibitors active in the production of art and artist books will partake. Aimed, through a selection process, to open a dialogue surrounding art and publications, as well as emphasising the publications resulting from artistic processes and research. Supplemented by several talks and book presentations that reflect on the challenges of contemporary publishing and the aesthetic and narrative possibilities of art books and those produced by artists. A space where national and international publishers come together with artists, writers, editors and designers: www.galleryweekendmexico.com/seccion/paperworks
Subscribe
to receive the latest news and articles written by experts