ROUND TABLE AT BAphoto LIVE – AN INSTITUTIONAL LOOK ON COLLECTING PHOTOGRAPHY
Moderated by Francesca Bellini, this talk includes the participation ofBeth Colocci, curator and founding member of TATE's photography acquisitions committee, and Yasufumi Nakamori curator of international art (photography) of TATE.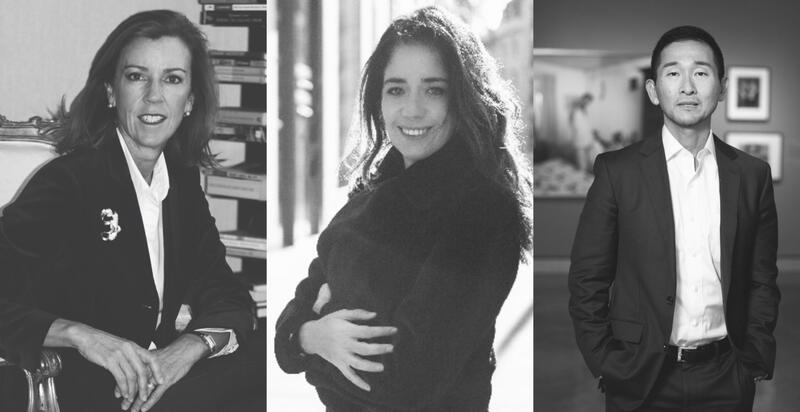 Beth Colocci is a photographer, independent curator and patron of many arts institutions, and is a founding member of the Tate Photography Acquisitions Committee. She is on the boards of several non-profit organisations, including the UK Friends of the National Museum of Women in the Arts which champions art by women in the UK. Beth recently co-curated Out There, Out Where, Outside (2018) showing contemporary art in a Jacobean manor house. Other exhibitions include Young Masters in 2009, as well as Sunny Side Up! (2008), Silver by Women (2012) and Nature by Design (2015). She studied photography at Central St. Martins and has an AB and MBA from Harvard University. She is a former investment banker, management consultant and media executive.
Yasufumi Nakamori is Tate Modern's Senior Curator for International Art (Photography), where he leads on the development of Tate's photography collection, exhibitions and displays. Previous to that, Nakamori headed the department of photography and new media at the Minneapolis Institute of Art, developing new displays of photography and time-based media within the context of a global encyclopedic art museum, including staging exhibitions with Leslie Hewitt, The Propeller Group, Omer Fast, Naoya Hatakeyama and most recently Amar Kanwar. He was also responsible for numerous key acquisitions which transformed and diversified the museum's photography collection.
He has also served as curator of photography at the Museum of Fine Arts, Houston from 2008 to 2016, creating ground-breaking exhibitions such as Katsura: Picturing Modernism in Japanese Architecture, Photographs by Ishimoto Yasuhiro (a recipient of the 2011 Alfred H. Barr Jr. Award for Smaller Museums), and For a New World to Come: Experiments in Japanese Art and Photography, 1968-1979. As a noted scholar of Japanese art and architecture, Nakamori has contributed to numerous exhibition catalogues and has taught graduate seminars at Hunter College and Rice University. He is a 2016 fellow of the Getty Leadership Institute, holds a Juris Doctor from the University of Wisconsin, an MA in Contemporary Art from Hunter College, the City University of New York, and a PhD in the History of Art and Visual Studies from Cornell University.
Francesca Bellini is a memeber of Tate's acquisitions commitee and executive commitee, and she supports other international institutes. She also teaches at Sotheby's online courses.
Thursday, September 10th
13.00hs Bs. As // 17.00hs London
Limited spaces. Register HERE
Subscribe
to receive the latest news and articles written by experts