PST: LA/LA presents Martin Ramirez: his life in pictures, another interpretation
By Julia P. Herzberg
With this eighth posting, I continue to inform our online readers of the unprecedented exhibition Pacific Standard Time: LA/LA. More than 75 Southern California Cultural Institutions will offer thematically linked exhibitions and programs in a four-month-long, region-wide exploration of Latin American and Latino Art in dialogue with Los Angeles. Have a look at the below summary of Martín Ramírez: his Life in Pictures, Another Interpretation at the ICA LA on view from September 9 to December 31, 2017.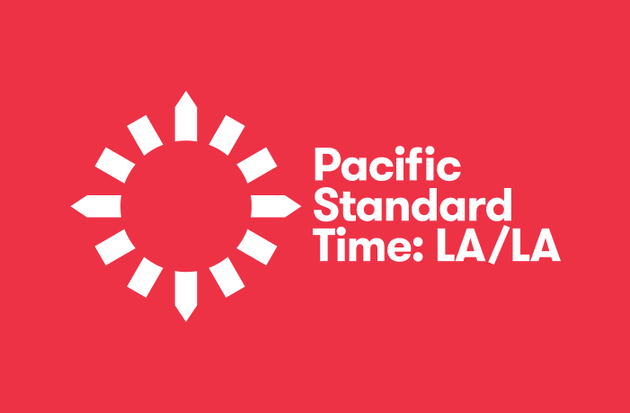 Los Angeles, CA —The Institute of Contemporary Art, Los Angeles (ICA LA) will open to the public on September 9 with Martín Ramírez: his Life in Pictures, Another Interpretation, a presentation of work by acclaimed self-taught, Mexican-born artist Martín Ramírez (1895–1963). The exhibition, which will occupy the museum's main gallery, is part of the Getty's Pacific Standard Time: LA/LA, a far-reaching and ambitious exploration of Latin American and Latino art in dialogue with Los Angeles.
Martín Ramírez: his Life in Pictures, Another Interpretation is organized by ICA LA Executive Director Elsa Longhauser. A long-time champion of Ramírez, Longhauser offered the first solo presentation of his work in 1985 at the Goldie Paley Gallery at Moore College of Art and Design in Philadelphia. Now, more than thirty years later, Longhauser is bringing together the first monographic exhibition of the artist's work to Southern California.
Martín Ramírez: his Life in Pictures, Another Interpretation will provide the first comprehensive exploration of Ramírez's experience as a Mexican migrant laborer during the Great Depression. Ramírez immigrated to California in 1925 to find work that would support his family back in Jalisco, Mexico. Five years later, he was arrested for vagrancy and taken to a mental hospital, where he was diagnosed with schizophrenia. He was confined to California state hospitals for three decades, until his death in 1963. In spite of this unbearable hardship, Ramírez produced a body of 450 drawings—collaged from found papers and drawn with matchsticks, crayons, pencils and other makeshift tools. His monumental body of work, consisting of intricate drawings and collages with linear rhythm and spatial tension, have been compared to Wassily Kandinsky, Frank Stella, and Sol LeWitt.
The exhibition will feature approximately fifty works that demonstrate the artist's rhythmic mark-making and reveal the development of his visual vocabulary. A 17-foot scroll that comprises a glossary of his singular imagery and a visual narrative of his journey from Mexico to California in the 1920s will be on view for the first time. The content of Ramirez's work speaks to the fluidity of nationality and identity. While the saints and caballeros that feature prominently in his work demonstrate the endurance of cultural themes, his increasing use of collage images from popular magazines reflect a growing awareness of American culture. Ramírez's frequent reference to trains and tunnels connect these realms and gives voice to the artist's transnational identity.
Recent scholarly examinations of Ramírez's psychiatric evaluations have called his diagnosis and mental illness into question. This exhibition provides an opportunity to recontextualize his life and work and navigate the unsettled territory between outsider and mainstream art. A full-color catalogue, including texts by leading scholars of Mexican history and Mexican American art, will accompany the exhibition.
"ICA LA's inaugural exhibitions demonstrate our commitment to providing visitors with access to a diverse cross-section of art, presenting emerging artists while also shedding new light on established figures such as Ramírez," says Longhauser. "Ramírez's life and art illuminate the many enduring social concerns we face today, including immigration, mass incarceration, economic volatility, national and cultural borders, and the rights of the mentally ill. We hope to spark new conversations around these issues—which resonate so deeply for our community in Downtown Los Angeles—through education initiatives, public programming and neighborhood partnerships."
Martín Ramírez: His Life in Pictures, Another Interpretation is presented by the Institute of Contemporary Art, Los Angeles as part of Pacific Standard Time: LA/LA. This exhibition is made possible through grants from the Getty Foundation. Additional support has been provided by the National Endowment for the Arts, Nancy Berman and Alan Bloch, Robert Lehman Foundation, Madeline and Bruce M. Ramer, Wyeth Foundation for American Art, and the Frederick R. Weisman Art Foundation.
About the Institute of Contemporary Art, Los Angeles (ICA LA) at 1717 E. 7TH Street (90021)
Founded in 1984 as the Santa Monica Museum of Art (SMMoA), the ICA LA is one of few kunsthalles—non-collecting museum—in the United States. The museum is opening in a 12,700 square-foot industrial building in Downtown Los Angeles featuring ample spaces for exhibitions, public programs, offices and a café, designed by the architectural firm wHY under the leadership of Kulapat Yantrasast. ICA LA will build on the distinguished history of SMMoA, a museum that fostered artistic experimentation with bold curatorial choices and often presented the first West Coast solo exhibitions of artists who went on to celebrated stature.
ICA LA supports art that sparks the pleasure of discovery and challenges the way we see and experience the world, ourselves, and each other. The museum will nourish the community through the arts: educating the eye, stimulating the intellect, and nurturing the life of the mind and the spirit. ICA LA is committed to making contemporary art relevant and accessible for all; as always, admission is free. For more information, visit theicala.org.
In our next posting, we will look at J. Paul Getty Museum, Contradictions and Continuity: Photography from Argentina (1850-2010).
Subscribe
to receive the latest news and articles written by experts