PST: LA/LA presents Circles and Circuits: Chinese Caribbean Art
By Julia P. Herzberg
As our journey continues on a monthly basis, this post concerns Circles and Circuits: Chinese Caribbean Art an exhibition that is part of PST: LA/LA. Works in the exhibition will also be on view at the California African American Museum (CAAM). For those readers interested in further information, see www.pacificstandardtime.org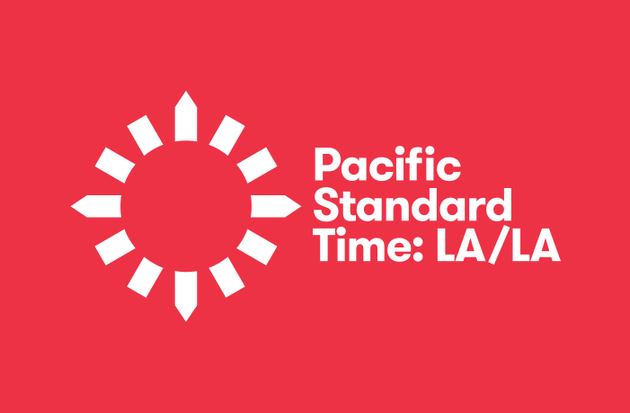 Circles and Circuits: Chinese Caribbean Art is an unprecedented series of shows presenting rarely exhibited artworks and archival materials on Chinese Caribbean art from the start of the twentieth century to the present. Curated by Alexandra Chang and Steven Wong, the exhibitions will occur at the Chinese American Museum (Los Angeles), California African American Museum (Los Angeles), Alice Yard (Port of Spain) and a preview of the exhibition will launch in Washington D.C. as part of the Smithsonian Asian Pacific American Center's CrossLines project.
The exhibitions' unifying title "Circles and Circuits" refers to the shows' exploration of the artwork and lives of artists and their relationships with those who have influenced their work from peers to mentors and family. The exhibitions also underline how historic circuits ofmigrations, cross-connections, and flows of artists and Chinese diasporic communities influenced their work and within the larger development of Caribbean art globally.
The history of Chinese in the Caribbean spans from the 1500s. Silver and Chinoiserie were the initial exchanges of commodities from China with La Nao de China (Mania Galleons) traveling from Manila to Acapulco. Such trade and exchange brought an imagined China. However it was the postcolonial legacies of the 1800s and early half of the 1900s due to labor migration tied to the sugar and tobacco industries, and work on the Panama Canal railroad as well as the merchants that followed —that became the foundations for the settling of Chinese diasporic communities in the Caribbean. Over 7 million Chinese left China during the 19th century with the main destinations of Cuba, British West Indies, and Panama.
The exhibition features Chinese Caribbean artists based in the countries of Cuba, Trinidad and Tobago, Jamaica, and Panama, as well as major hubs of Caribbean diasporic circulations in North America including Toronto, New York, and Los Angeles, as well as Mexico, London, and Paris. The exhibition will examine the histories of coolie labor and early arrivals, national independence, post-war movements and the circulation of thinkers and artists internationally. These circulations included writers and philosophers meeting in major metropolitan cities in the Caribbean, London, New York, and Paris within a flow of international conversation, exchange, and influence. Artists were impacted by the development of modern art, art schools, and national museums as well as training abroad. These conditions contributed to the rich art practices among Chinese Caribbean diasporic artists during the 20th and 21st century that are at the center of the shows that make up Circles and Circuits: Chinese Caribbean Art.
Artists to be exhibited: M. P. Alladin, Carlos Endara Andrade, Sybil Atteck, Nicole Awai, María Magdalena-Campos-Pons, Kathryn Chan, Carlisle Chang, Margaret Chen, Willi Chen, Peter Chin, Albert Chong, Cisco Merel Choy, Samuel Rumaldo Choy, Andrea Chung, George Chung, Susan Dayal, Flora Fong, Li Domínguez Fong, Liang Domínguez Fong, Patrick Warsing Chu Foon, Richard Fung, Leo Glasgow, Pedro Eng Herrera, Edwin Ou Hingwan, Boscoe Holder, Geoffrey Holder, Joshua Lue Chee Kong, Wifredo Lam, Maria Lau, Jaime Lee Loy, José Antonio Choy López, Althea McNish, Manuel Chong Neto, Amy Leong Pang, Nina Squires, Hugh Stollmeyer, Adam Williams, Katarina Wong.
Circles and Circuits: Chinese Caribbean Art is presented by the Chinese American Museum, the California African American Museum, and the Getty Foundation, in partnership with the Asian/Pacific/American Institute at New York University, the California African American Museum, the Smithsonian Asian Pacific American Center and Latino Center, and Alice Yard. Circles and Circuits: Chinese Caribbean Art is part of the Getty's Pacific Standard Time initiative, a far-reaching and ambitious exploration of Latin American and Latino art in dialogue with Los Angeles. Through a series of thematically linked exhibitions, Pacific Standard Time: LA/LA will present a wide variety of important works of art, many of them new to Southern California audiences. The exhibitions will take a fresh look at major artistic movements and contemporary artistic practices.
Subscribe
to receive the latest news and articles written by experts