Museo de Arte Moderno de Buenos Aires presents Untitled by Elba Bairon
The Museum of Modern Art in Buenos Aires presents the exhibition Untitled by the Bolivian artist Elba Bairon curated by Sofia Dourron.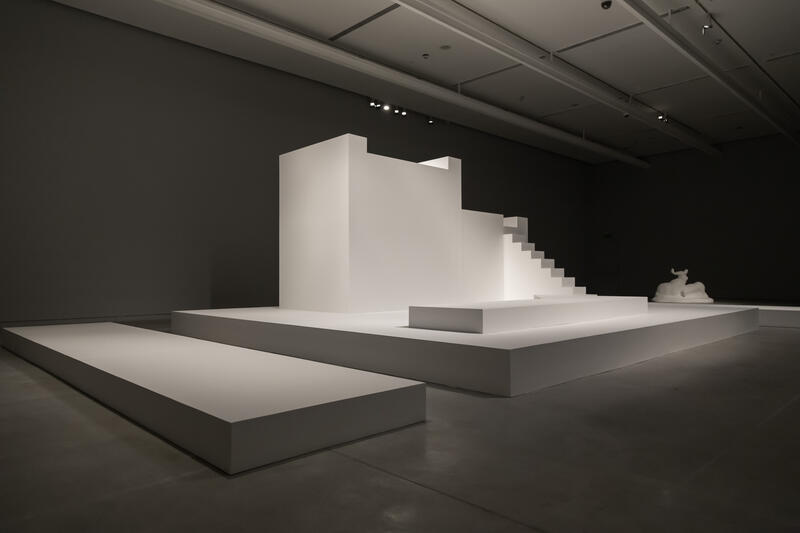 Untitled is the largest scale project ever undertaken by Elba Bairon (La Paz, Bolivia, 1947) and has the curatorship of Sofía Dourron - Curator del Moderno. Its inauguration in the Museum was programmed in dialogue with the expositions dedicated to Liliana Maresca and Sergio Avello, in which the issues related to the artistic scenes of the eighties and nineties are discussed and the cultural and political context of which they were part . Bairon shared the artistic scene of Buenos Aires with both Avello and Maresca, crossing their paths in shows, joint projects and friendships.
At the beginning of her career, the artist made engravings and lithographs, however in the early 1990s, the lines that once stretched on the paper became small reliefs that touched the decorative by incorporating moldings and colorful ornaments of plaster, paper pulp and felt. As a result of their experimentation with materials and techniques, in the late nineties the reliefs were transformed into sculptures of organic forms, still lifes and abstractions of perfect polishing. These figures, which bring into play both curves and directions in flight, recover and re-invent the language of classical and modern sculpture leading to the simplicity of forms.
Bairon's facilities, as the curator maintains, "coexist in a frozen time, frozen at the precise moment in which they reach a perfect balance between tension and serenity." The white of the surfaces, the lightness of the figuration, the simplicity of the lines and even the absence of titles make these pieces resist to be named; they call for silence. The artist appeals to our ability to see, hear and feel, and in this way, regains an experience of that which can not be named, which does not tell the world, but unveils it.
Bairon started drawing houses long ago. Slowly in these drawings a new universe was formulated: the house reduced to its essential form. Untitled is a work of straight contours, stripped of its ornaments, its endings and its colors, whose scale is not completely human. It is a hermetic construction that challenges our perception of space and architecture. Traversing it produces a sensation of bewilderment, its scale, of strange dimensions, demands of the body a moment of attention and adjustment of coordinates.
With this work, produced specifically for the second basement room of the Museum of Modern Art of Buenos Aires, Bairon pursues an accurate image in which purity of forms rules and where the simplicity of lines transcends geometry. It is a soft geometry that emerges from organic forms, an "affective geometry" as defined by the artist, "a state of compensation of the curve."
The exhibition will be accompanied by a catalog about the project, with texts by Sofia Dourron and invited authors.
Subscribe
to receive the latest news and articles written by experts