Michael Nichols at Philadelphia Museum of Art
This summer, the Philadelphia Museum of Art will present Wild: Michael Nichols, the first major exhibition of the work of one of the world's leading photographers.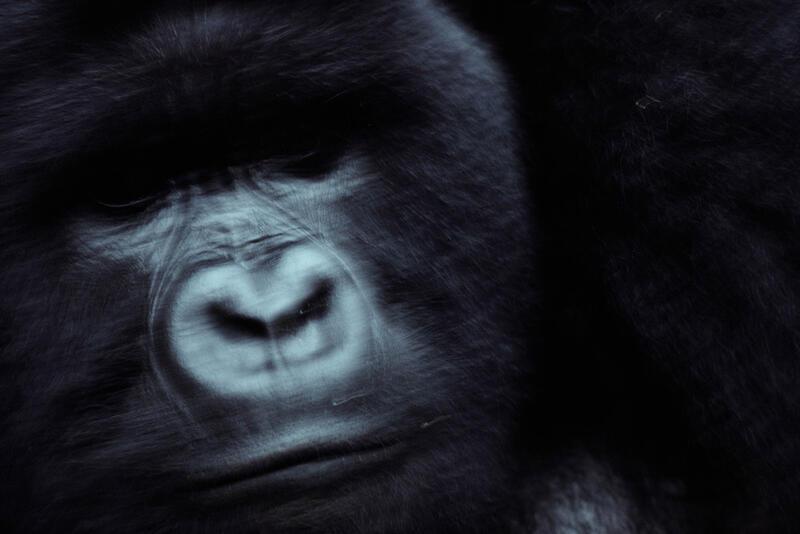 Keenly interested in the conservation of wildlife habitat, Nichols has collaborated with scientists on groundbreaking projects about great apes, elephants, and big cats, as well as the landscapes of Africa's Congo Basin and the American West. In this in-depth survey, his photographs will be presented along with paintings, sculpture, and other media selected from the Museum's collection to demonstrate the enduring importance of the wild—those parts of our world that remain untouched by humankind—as a subject for artists across time, offering a unique context in which to understand and appreciate Nichols's remarkable work. The exhibition coincides with the first biography about the artist, A Wild Life: A Visual Biography of Photographer Michael Nichols, authored by exhibition co-curator Melissa Harris and published by Aperture.
Nichols has always approached the photographing of his subjects with great imagination, using innovative camera trap work and other technology in service of his goal: to photograph the wild without disturbing it, a strategy he calls "not being there." However he captures his subjects, Nichols insists on being transparent about his methods so that viewers may understand the process.
Wild will extend into other spaces throughout the Museum, and into the Great Stair Hall, where visitors will encounter Nichols's groundbreaking images of a coastal redwood and a giant sequoia. Reproduced on 60-foot banners—the largest prints the artist has yet made—they constitute portraits of these monumental trees as extraordinary entities.
The exhibition is co-curated by Peter Barberie, the Museum's Brodsky Curator of Photographs, and Melissa Harris, author of the new biography of the artist. Barberie noted: "Not only are we celebrating Nichols's extraordinary achievement as a photographer and storyteller, but also because his activism to preserve the wild is at the heart of his work, the juxtapositions of his photographs with artworks from our collection will enable visitors to reflect on humanity's ever-changing relationship with nature and our relatively new role as its stewards."
Curators:
Peter Barberie, The Brodsky Curator of Photographs, Alfred Stieglitz Center at the Philadelphia Museum of Art
Melissa Harris, author and independent curator
About Michael Nichols
Photographer Michael Nichols (b.1952) has committed much of his life to revealing and giving voice to some of nature's wildest creatures and landscapes. As an award-winning photographer for National Geographic, he has spent months at a time intimately documenting individual animals—primarily big cats, great apes, and elephants—and their families, behavior, and habitats, and doing so in extraordinary locations—from the Congo Basin, to the Serengeti, to the American West. Nichols photographed for many publications including Geo and Rolling Stone, and was also a member of Magnum Photos for 13 years before becoming a staff photographer for National Geographic magazine in 1996. His first story for National Geographic was published in 1991. Since then, he has completed 25 stories for the magazine and was named Editor-at-Large in 2008. In 2007, he founded the annual LOOK3 Festival of the Photograph in Charlottesville, Virginia. Nichols's final work for National Geographic was made in Yellowstone National Park, and was published as part of its single topic issue devoted to the Greater Yellowstone Ecosystem in the spring of 2016. Before that, in the summer of 2013, the magazine published his groundbreaking photo essay on the Serengeti lion, focusing on two prides, and a dark-maned male named C-Boy. Nichols currently resides in Sugar Hollow, Virginia, with his partner and wife of 40 years, Reba Peck
Subscribe
to receive the latest news and articles written by experts