MOLAA presents Relational Undercurrents: Contemporary Art of the Caribbean Archipelago
By Julia P. Herzberg
With this seventh posting, I continue to inform our online readers of the unprecedented exhibition Pacific Standard Time: LALA/ that offers thematically linked exhibitions and programs during a four-month-long, region-wide exploration of Latin American and Latino Art in dialogue with Los Angeles.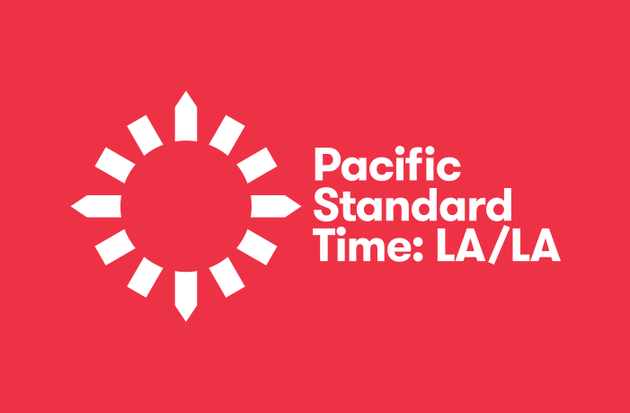 Relational Undercurrents: Contemporary Art of the Caribbean Archipelago will call attention to a region of the Americas that is difficult to categorize and often overlooked: the island nations of the Caribbean. The exhibition proposes an "archipelagic model"—defining the Caribbean from the perspective of its archipelago of islands, as distinct from the continental experience—to study issues around race, history, the legacy of colonialism, and the environment. The exhibition features artists from the Hispanophone, Anglophone, Francophone, and Dutch Caribbean. Relational Undercurrents will emphasize the thematic continuities of art made throughout the archipelago and its diasporas, challenging conventional geographic and conceptual boundaries of Latin America. This approach draws particular attention to issues arising from the colonial legacy that are relevant to Latin America as a whole, but which emerge as central to the work of 21st-century Caribbean artists, including Janine Antoni (Bahamas), Humberto Diáz (Cuba), Jorge Pineda (Dominican Republic), and Allora & Calzadilla (Puerto Rico). The curator is Tatiana Flores.
The exhibition will be featured at MOLAA from September 16, 2017 through January 2018, and then it will travel to the Wallach Art Gallery, Columbia University, New York City, Summer 2018; The Patricia & Philip Frost Art Museum, Florida International University, Miami, Fall 2018; Portland Museum of Art, Portland, Maine, Spring 2019; and the Delaware Art Museum, Wilmington, Delaware, Summer 2019.
Conceptual Mappings focuses on works that represent an active effort to map intentional connectivities. Artists in this section plot regional and insular constellations that encompass both fractures and links.
Nayda Collazo-Llorens, Juana Valdes, Ewan Atkinson, Nyugen Smith, Jean-Ulrick Désert, Tania Bruguera, Karlo Andrei Ibarra, Ibrahim Miranda, Engel Leonardo, Charles Campbell, Firelei Báez, Scherezade Garcia, Adler Guerrier, María Elena González, Samir Bernárdez, María Martínez-Cañas y Kim Brown, María Magdalena Campos-Pons, Limber Vilorio, Lisa C Soto, Glenda León
Perpetual Horizons presents the particularity of the insular perspective, with the horizon emerging repeatedly as a limit and as a threshold of possibilities.
Janine Antoni, Tony Cruz, Carlos Martiel, Yoan Capote, Roberto Stephenson, Fermín Ceballos, Humberto Díaz, Quisqueya Henríquez, Jorge Luis Bradshaw, Marianela Orozco, Jason Mena, Laura Castro, Fausto Ortiz, Nadia Huggins, Manuel Piña, Jeanette Ehlers, Andil Gosine, René Emil Bergsma, Jean-Luc de Laguarigue
Landscape Ecologies considers the Caribbean as a region of shared ecosystems and habitats.
Angel Otero, Edouard Duval-Carrié, Lilian Garcia-Roig, Deborah Jack, Sofia Maldonado, Blue Curry, David Gumbs, Natusha Croes, Christopher Cozier, Nicole Awai, Allora & Calzadilla, Tony Capellán, Frances Gallardo, Glenda Salazar Leyva, Beatriz Santiago Muñoz, Ricardo de Armas, Vladimir Cybil Charlier, Lynn Parotti, Charles Juhasz-Alvarado, Guerra de la Paz, Marc Latamie, Joiri Minaya
Representational Acts foregrounds representation as an active process rather than a passive translation of the visible world. As opposed to the mimetic function associated with representation in traditional art history, the artists who comprise this section regard representation in a political sense.
Ebony G. Patterson, Miguel Luciano, Kishan Munroe, Sofía Gallisá Muriente, Jorge Pineda, Ernest Breleur, Camille Chedda, Sasha Huber, Edgar Endress, David Bade, Charo Oquet, Antonia Wright, Cosmo Whyte, Elia Alba, Sandra Stephens and David Sansone, Barbara Prezeau-Stephenson, Myrlande Constant, Raquel Paiewonsky, Jimmy Robert, Maksaens Denis, Didier William, Marlon Griffith
Relational Undercurrents: Contemporary Art of the Caribbean Archipelago
This exhibition catalog, edited by exhibition curator Tatiana Flores and Caribbeanist scholar Michelle A. Stephens, is a major scholarly monograph which includes eight commissioned essays on the topic of contemporary art and thought of the Caribbean islands.
Distributed by Duke University Press
352 pages, 200 color plates, edition of 2,500
Part I: Relational Undercurrents: Contemporary Art of the Caribbean Archipelago
Director's Foreword
Relational Undercurrents: Towards an Archipelagic Model of Insular Caribbean Art
Tatiana Flores and Michelle A. Stephens
Inscribing into Consciousness: The Work of Caribbean Art
Tatiana Flores
Catalogue images
Part II: The Caribbean Islands and their Diasporas
Actes de Transformation:Mixing and Mapping of Haitian Aesthetics
Jerry Philogene
Among the Islands: Dominican Art at Home and Abroad
Rocío Aranda-Alvarado
A Local History in the Global Narrative: Notes on Cuban Art between Two Centuries
Antonio Eligio (Tonel)
Aglutinación: The Collective Spirit of Puerto Rican Art
Laura Roulet
Part III: The Archipelagic Caribbean
On Metaphysical Catastrophe, Post-Continental Thought, and the Decolonial Turn
Nelson Maldonado-Torres
There are no islands without the sea
Being a compendium of facts, fictions, names, etymologies, lyrics, and questions, in the form of a broken-up archipelago
Nicholas Laughlin
Arc'd Relations: Archive and Archipelago in the Greater Caribbean
Michelle A. Stephens
Part IV: Checklist and Biographies
Exhibition Checklist
Artist Biographies
Kaitlyn Argila, Diego Atehortúa, and Kaitlin Booher
Contributor biographies
Bank of America is the presenting sponsor of Pacific Standard Time: LA/LA, with additional support provided through the Pacific Standard Time Leadership Council, a group of art supporters from across the region. A complete list of exhibitions, with descriptions and images, is available at www.pacificstandardtime.org.
In our next posting, we will look at ICA LA (Institute of Contemporary Art, Los Angeles), Martin Ramírez: His Life in Pictures, Another Interpretation.
Subscribe
to receive the latest news and articles written by experts