LUIS FERNANDO BENEDIT ESTATE – EXCLUSIVE REPRESENTATION
LUIS FERNANDO BENEDIT ESTATE – EXCLUSIVE REPRESENTATION
waldengallery announces the exclusive representation of the Estate of Argentinian artist Luis Fernando Benedit (1937 - 2011).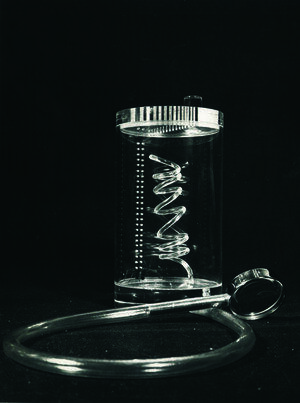 Architect, designer and visual artist, the work of Luis Fernando Benedit is part of the main Argentinian artistic movements of the second half of the twentieth century, especially identified with the emergence of conceptual art.

Benedit explored the relationship between art and science, which allowed him to have an anthropological regard on the analysis of behavior conditioned by the medium. After studying Landscape Architecture in Rome, in 1967, he presented in Buenos Aires his first artificial habitat at the exhibition Materiales. Nuevas técnicas. Nuevas expresiones, held at the National Museum of Fine Arts. In his habitats, he highlights the opposition between nature and culture, using materials and techniques associated to exact sciences. In 1969, he participated in the exhibition Arte y cibernética, curated by Jorge Glusberg, he took part of the Venice Biennale in 1970, and presented his works in the 1971 exhibition Arte de sistemas at CAyC. In 1972 he presented at the MoMA, NY, his work Fitotrón: a hydroponic cultivation system that plays with the tensions between disciplines and transgresses the limits of what was thought to belong in a museum back then.

Benedit approached the ways in which Argentinian national symbols are constructed, including gestures and citations of local artistic productions. He focused on the rural industry as Argentina's most important economic force. From livestock to agricultural issues, Benedit remarked its particular characteristics: gauchos, farms and tools, such as castrating or wire tweezers, and designs to mark the cattle. This research got closer to his interests on the stories of the naturalists who explored Patagonia; this allowed him to revisit the traveling painters' tradition in order to erase, once again, the barriers between disciplines and fields of study.
Subscribe
to receive the latest news and articles written by experts