IN MEMORIAM. TAMARA DÍAZ BRINGAS
Tamara Díaz Bringas (Cuba 1973- Madrid 2022)."Faced with that fiction of 'critical distance,' I prefer to situate my practice from proximity. The idea of ​​being involved, of being part of the processes with which I work, of producing criticism, writing or knowledge with others, together with them, rather than about them." The early departure of Cuban-Costa Rican curator, researcher, and writer Tamara Díaz Bringas has shaken the art world. Her work, as Teorética highlighted at the launch of her book, Crítica Próxima, contributed "decisively to the construction of the field of debate, local and international, on contemporary art in the region".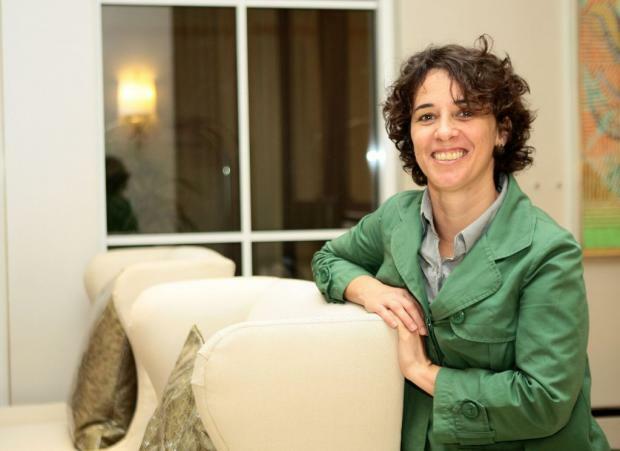 The book brings together five essays written between 2001 and 2015, which "reveal to us their various interests and commitments, which range from rigorously observing artistic processes to reflection on specific political situations, from retrospective reviews, to poetic exercises around the to come." The critic Cuauthemoc Medina recalled it like this:
Tamara was one of the luminaries that produced the diaspora of recent Cuban art and thought, and from her close collaboration with Virginia Pérez-Ratton in Teorética, she was one of the key references in the criticism and curatorship of recent art from Central America.
In her book, Critical Proximity, published as part of the Local Writings I series of Teorética, she reflected on the invisibility of art produced in Central America and the Caribbean. The proximity that marked her relationship with artistic production is described by the following words:
Sometimes we mistakenly admire people who make a lot of noise, who are always imposing themselves, because they make us think that we are nothing. Tamara was exactly the opposite, she was that quiet person who defined with a gesture all the meaning of the world, who could with a smile make you rethink your whole life. Tamara had no negotiation with life, she was transparent and loyal and assumed, with a stoicism worthy of the most ironclad enlightened, the consequences of her decisions.
Sometimes we look at the world as if it were all our responsibility and that makes us incapable of important things, of truly important things. Tamara always knew what was important, because her world was very well defined: it was where she could influence, it was where she could leave something planted, it was not letting the spaces around her get intoxicated. Whoever had the opportunity to be in those spaces was marked forever, one understood without anyone explaining to them, how things really change in the world.
In the end, all the misfortunes in the world are related to not understanding what it is to love, with that disease that makes us beg or despise. I don't know how, but Tamara is one of the few people who has understood not only the meaning of love but also the way to give it to everyone. And everyone returned it to her when she entered this last stage of her life, I don't know of anyone who has had more friends willing to leave everything to accompany her. She had never seen such a beautiful hospital room, with drawings of her friends' children for her, the wise feminist phrase, the photo of the infinite sea... Tamara knew that love is something specific.
Subscribe
to receive the latest news and articles written by experts