ICA MIAMI EXPANDS ITS RESEARCH DEPARTMENT WITH ITS RENAMING TO KNIGHT FOUNDATION ART + RESEARCH CENTER
The Institute of Contemporary Art, Miami (ICA Miami) announced the expansion of its Art + Research Center, South Florida's only museum-based research department, and its renaming to the Knight Foundation Art + Research Center (A+RC). The department's new name commemorates a $2 million grant to ICA Miami from the John S. and James L. Knight Foundation in 2018.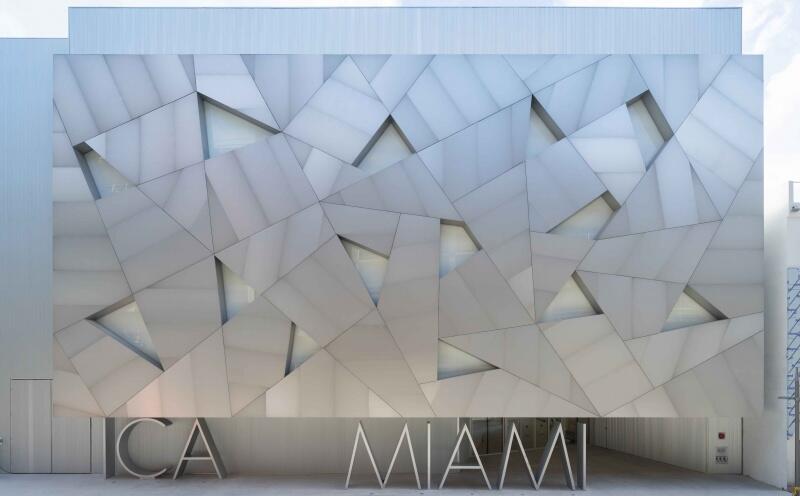 The renamed department is in the midst of a 5-year strategic plan—supported by the grant—to expand the A+RC's scope, increase online access to its programs, and establish the future of the department through a range of major initiatives, including:
- A new online platform for digital scholarship and interactive learning, titled Research.Art: Designed to extend access to digital scholarship to new audiences, including curators, scholars, students, and the public, and act as an interactive learning tool for students enrolled in the A+RC's field-advancing curricula, Research.Art will feature audio and video pedagogical materials, as well as a publishing domain.
- The promotion of Gean Moreno to Director of the Knight Foundation Art + Research Center, as well as the creation of two new staff positions to support the expansion: In his new role, Moreno leads the A+RC by administering its wide-ranging initiatives, as well as designing and implementing curriculum. Additionally, the museum has created two new staff roles, Assistant Curator of Research and Digital Producer.
- A new academic partnership with the University of Miami's African Studies Program: They partner on one semester per year that explores critical positions developed by thinkers of the global African diaspora.
- The debut of new public programming, including an annual keynote series.
Initiated in 2016, the A+RC serves as ICA Miami's research department and educational initiative, overseeing signature education programs, publications, and interdisciplinary research. It includes application-based, graduate-level workshops and public presentations by leading thinkers and theorists in the humanities and social sciences, and is dedicated to promoting advanced arts literacy, fostering a generation of artists and cultural leaders, and exploring pressing cultural, environmental, political, and social issues in relation to contemporary art.
"ICA Miami is committed to championing Miami as a center for excellence in scholarship, and to exploring salient global issues through innovative platforms," said ICA Miami Artistic Director Alex Gartenfeld. "We are incredibly grateful to the John S. and James L. Knight Foundation for their support in the expansion of the Knight Foundation Art + Research Center, whose partnership grants ICA Miami the opportunity to extend the ambition and depth of our research and educational initiative."
The Institute of Contemporary Art, Miami is dedicated to promoting continuous experimentation in contemporary art, advancing new scholarship, and fostering the exchange of art and ideas throughout the Miami region and internationally. CLICK HERE TO LEARN MORE ABOUT ICA MIAMI AND THE KNIGHT FOUNDATION RESEARCH FOUNDATION
Subscribe
to receive the latest news and articles written by experts