HOW TO SURVIVE A TRAUMATIC EXPERIENCE IN A POST-CAPITALIST SOCIETY?
From December 14th to February 21st at Sala Gasco Contemporary Art, in Santiago de Chile, the artists Jorge Brantmayer, Víctor Castillo, Catalina González, Angie Saiz and Joaquín Segura present Postrauma. Under Saiz curatorship the exhibition aims to illustrate the multiple expressions after traumatic experiences.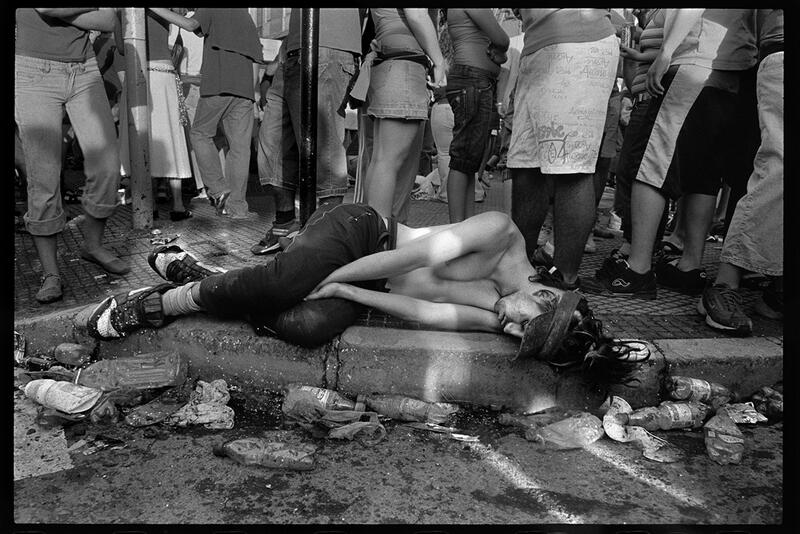 The collective exhibition exhibited in the historic center of the Chilean capital arises from the question "How does a post-capitalist society try to cope with its traumas?" It is from this statement that Saiz executes the curatorship of Postrauma. "The media hyperexposure and the degradation of the traditional pillars of society are some of the symptoms or signs of strategies to survive," explained the curator. Within this context, the artists carried out a thniking process that resulted in a mural, an installation, a work in upholstery and large-scale photographs that intervene Sala Gasco space.
"Postrauma proposes a risky curatorial exercise. Without being pamphleteering works or partisan denunciation, this group of artists offers a historical-symbolic, autobiographical and collective reflection of the consequences that weave with time the holocaustic political and social phenomena ", explained Angie Saiz.
The objective of this collective exhibition is to reflect, from the works, on the current state of post-trauma that, through hidden fear and other social symptoms, develops a complex evasion system to maintain an almost automatic life.
From Santo Domingo street, Jorge Brantmayer's large-format photographic pieces receive visitors: a self-portrait raises a new approach to one's own biographical image in times of hyperexposure; another photograph inside the room presents the powerful image of the aesthetic body and become an object. In the same space, Catalina González presents an installation and intervention of fragile structures made with fragments of polarized glass. It is a landscape of ruined security and fallen confidence.
In the adjoining room, Joaquín Segura's embroidery work on tapestry explores the investitures and plots of concealment, in pieces that refer to official documents and censored military interrogation manuals. The irony about contemporary consumerism is tackled by Víctor Castillo, in a great mural intervention starring the characters of his work: a combination of comic with satire. In that space, Angie Saiz presents Reflex, a video installation that accounts for abandonment in this post-capitalist context, where the real human presence has vanished but the traces of consumption remain intact.
The exhibition will be open at Sala Gasco until February 21st, 2019. In its opening a catalog of the exhibition, with texts by the curator Angie Saiz and theorist Carlos Ossa will be presented.
Subscribe
to receive the latest news and articles written by experts