Grimanesa Amorós at Tongji University College of Design and Innovation
The Peruvian artist has been presented at one of the most important institutions of Shanghai.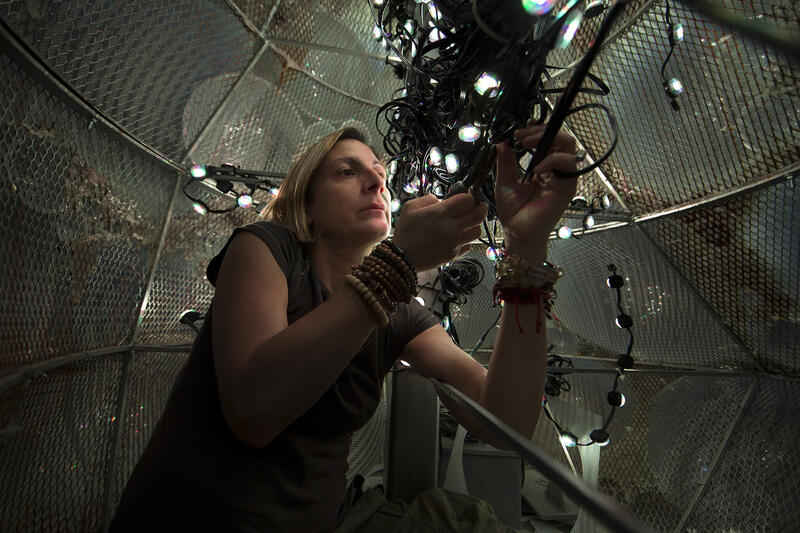 On Monday, November 7th Grimanesa Amorós opened her first exhibition at University College of Design and Innovation. Grimanesa Amorós is an interdisciplinary light sculpture artist with diverse interests in the fields of social history, scientific research and critical theory. She makes use of sculpture, video, and light to create works that illuminate our notions of personal identity and community. She is a TEDGlobal 2014 guest speaker, a recipient of the NEA Visual Artist Fellowship, NEA Artist Travel Grant, and the Art In Embassies Program of the U.S.
Amorós has often drawn upon important Peruvian cultural legacies for inspiration for her large-scale light installations. She often gives talks at museums and universities where her lectures not only attract future artists, but students and faculty engaged with art, science and technology. Amorós, a lighting sculpture artist, has exhibited in the United States, Europe, Asia and Latin America.
Tongji University College of Design and Innovation,
281 Fuxin Road, Shanghai, China.
Subscribe
to receive the latest news and articles written by experts