Gonzalo Pedraza presents Collection of Images at the Recoleta Cultural Center
The Chilean artist Gonzalo Pedraza presents his first solo exhibition in Buenos Aires, titled "Collection of Images", it is a relational project around the collecting and ways of seeing that can be visited in the Cronopios Room of the Recoleta Cultural Center.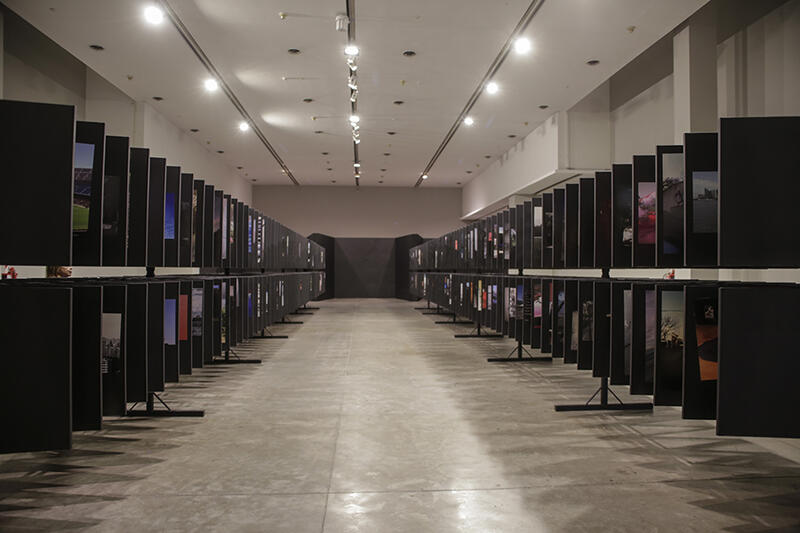 "Image collection" asked the following question to a thousand young people between 13 and 18 years: What do you see when you see? Each reflected on how he sees, what he looks at, and how, in the end, he builds his image of the world. Their responses materialized in photographs that were sent to Recoleta. They were printed on magnets, creating a collection of 1000-view images. Each one is exhibited in the Cronopios room, in a series of metal libraries located in the center of the space. "Image Collection" invites the audience to see the ways of seeing others, but also invites you to intervene and become the curator of the exhibition: you can choose the ones that interest you most and take them to a group of metallic rooms at the bottom of the room to create your own sample. We are interested in knowing which images you choose, how you have them and what kind of explanations you develop, the public will be able to see every creation of other publics, leaving the relationship between spectator and work ambiguous.
Gonzalo Pedraza holds a degree in Theory and History of Art and a postgraduate degree in "Latin American Studies" at the University of Chile. His work revolves around collecting in the modern world, cultural ideas about nature and material culture. His works include "Colecciòn Vecinal" (Metropolitan Gallery 2008, VII Mercosur Biennial 2009 and Matucana 100 2013), "Image Collection" and "Television Collection" (Matucana 100 2011 and 2012), Fossils (Galéria Metals Pesados ​​2014), and "Natural Collection" (Corpartes 2016).
Subscribe
to receive the latest news and articles written by experts