Gachi Prieto presents Vertigo by Lorena Marchetti
Gachi Prieto announces the oppening of "Vertigo", individual exhibition of Lorena Marchetti, curated by Javier Villa, on Friday, September 1 from 7 pm. In the new space of the gallery, Uriarte 1373, Palermo, Buenos Aires.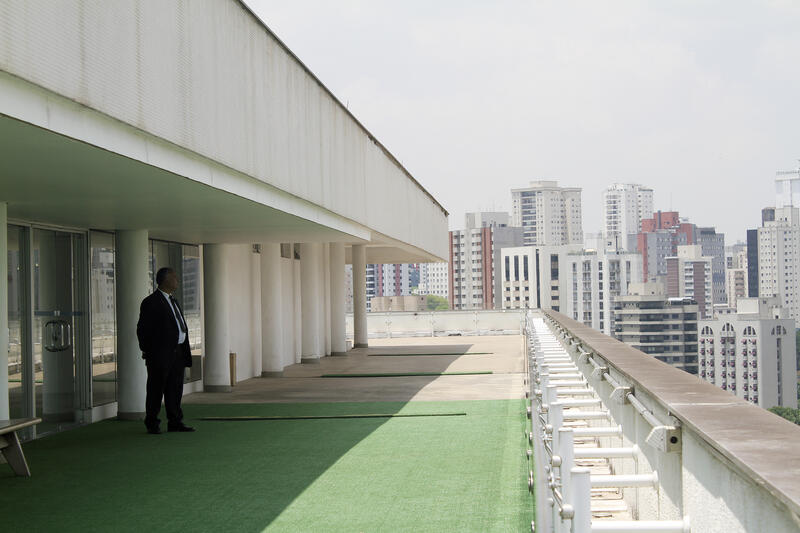 Gachi Prieto presents Vertigo, the first exhibition of Argentine artist Lorena Marchetti in the gallery since its incorporation in 2016. The exhibition presents a scenario of relations between man and the spaces that inhabit and contains it. The main installation occupies the central space of the gallery and will be accompanied by a sound work created by the musician and composer Francisco Slepoy.
The artist presents works linked to scenes from the real world; Open scenographies and aerial views that try to draw urban scales - already perverted by the growth of the megalopolis and the new digital and satellite narratives - to reconnect them with the human factor.
Free admission display and authorization authorization from Monday to Saturday from 2 pm to 7 pm. Until September 30, 2017.
___
(...) The city is a huge Chroma Key. It is possible to impregnate the narrative or the emotion of which one does not want to him.
In 1990 W.G. Sebald wrote Vertigo. Master in the production of verisimilitude. His chroma was not green or blue, but white. But what happened happened. The city is vertigo. It is based on verisimilitude: a man travels three hours back and three hours back to work; Take care of a terrace with synthetic grass. The sun on the forehead for eight hours.
Images produce vertigo. Everything seems to be captured and it no longer matters that it is true or false. Everything is plausible, even a winged unicorn that someone posted on Facebook. Because the unicorn exists and is ready.
Do you want a minimal story for our society? Component or disarm pantones as if they were the still life of the 21st century?
What is the point of view of what you may be feeling? And your pantone? *
* Excerpt from curatorial text by Javier Villa, August 2017
Lorena Marchetti
Artist and Graphic Designer. He was born in Buenos Aires, Argentina in 1976.
Graduated from the University of Buenos Aires (U.B.A.), Faculty of Architecture, Design and Urbanism. He studied contemporary art clinics with Gabriel Valansi, Diana Aisenberg, Eduardo Stupía, Carlos Herrera and Guillermo Ueno. He obtained the Third Prize of the 104th National Salon of Visual Arts 2015. Category Photography. In 2012 and 2014 he was a finalist of the Itaú Cultural Award for Visual Arts. It was part of the Program of artists PAC 2013, annual program of Contemporary Artistic Practices. Since 2015 is part of the Collective Photo of the magazine Féminas, a platform with the purpose of promoting a photographer working in Latin America and the Caribbean.
In 2017 he joined FOCO, a group of contemporary photography studio. A space for reflection on problems related to contemporary photography, especially its crosses with politics, history, archives, literature and medical devices, coordinated by Natalia Fortuny at the Gino Germani Research Institute, Faculty of Social Sciences. IGG / FSOC (UBA).
He is currently working on field research and cultural management projects in visual arts and creative industries.
Lives and works in Buenos Aires.
Subscribe
to receive the latest news and articles written by experts