GORDON MATTA-CLARK IN THE ROSE ART MUSEUM
The Gordon Matta-Clark: Anarchitect exhibition opened at the Rose Art Museum (Massachusetts, USA). Organized by The Bronx Museum of the Arts and curated by Sergio Bessa ― Bronx Museum Director of Curatorial Programs― and Jessamyn Fiore ―independent curator and co-director of the Matta-Clark Estate― the exhibition proposes a retrospective on the artwork of Gordon Matta-Clark (New York, 1943-1978) around his social, relational and activist vision.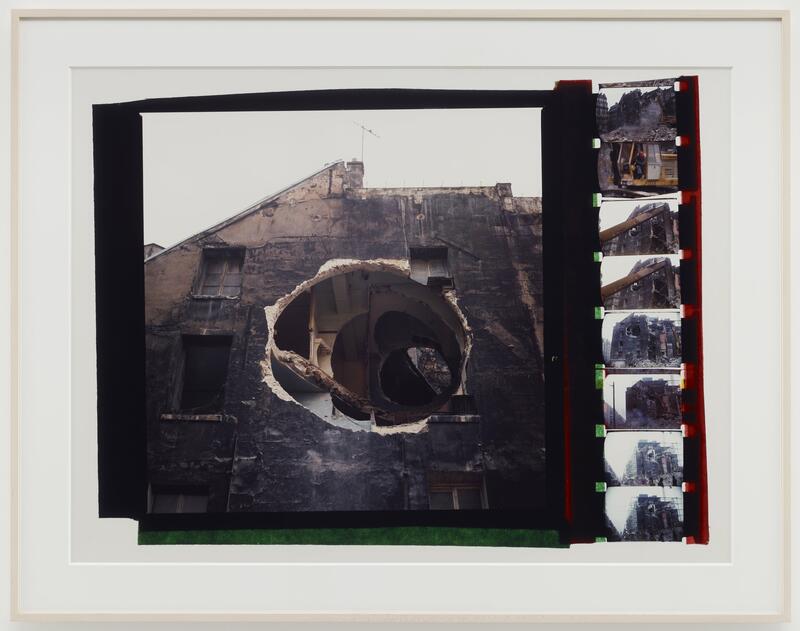 From his well-known building cuts, where Matta-Clark executed cuts or holes in the facade of abandoned homes and iconic buildings in New York, Chicago and New Jersey, his artwork was conceived as a novelty given the architectural perspective assumed by his critic towards the American capitalist societies of the 20th century. It is from these works ―mainly since his Bronx Cuts (1970)― and his vision of cities as an action field that the curatoiral perspective of th exhibition searches around the social attributes of his career. The Rose Art Museum illustrates these themes in works carried out in diverse disciplines such as photography and drawing, as well as audiovisual projects developed during the artist's interventions in buildings.
Likewise, the oeuvre of this avant-garde artist has been a catalyst for the political, social and rights questions that contemporary art develops around the community processes of artistic creation. Matta-Clark is precisely an early reflection of the transformative abilities that artistic techniques have outside museums and in dialogue with urban centers.
"This exhibition comes at the perfect moment, a time when the discussion of public and private space and of housing rights are more pertinent than ever. Gordon Matta-Clark: Anarchitect demonstrates the still relevant and socially transformative vision of Matta-Clark, as well as his faith in experimental art-making," says Ruth Estévez, the Rose's Senior Curator-at- Large. For his part, Rose Director and Chief Curator Luis A. Croquer declared his enthusiasm for the project: "I am thrilled that the Rose can host the first comprehensive exhibition of Gordon Matta-Clark inBoston. Our commitment to art that is transformational and to social justice is manifest in thispowerful retrospective,".
Gordon Matta-Clark: Anarchitect opened on September 21st and will remain at the Rose Art Museum until January 2020.
About the museum
Since 1961, the Rose Art Museum has dedicated to exhibit and collect modern and contemporary art at the University of Brandeis. With a recognized international collection ―more than nine thousand artworks today― and an extensive program of activities, Rose proposes the promotion of freedom of expression, global diversity and social justice based on art.
The museum is free of charge, and is only twenty minutes from downtown Boston.
Subscribe
to receive the latest news and articles written by experts