Flor Garduño presents her book
The book "Flor Garduño" from the Photo Poche collection, published by Fomento Cultural Banamex, A.C., will be presented on Wednesday, May 17th at 7:30 p.m. And Ediciones Tecolote.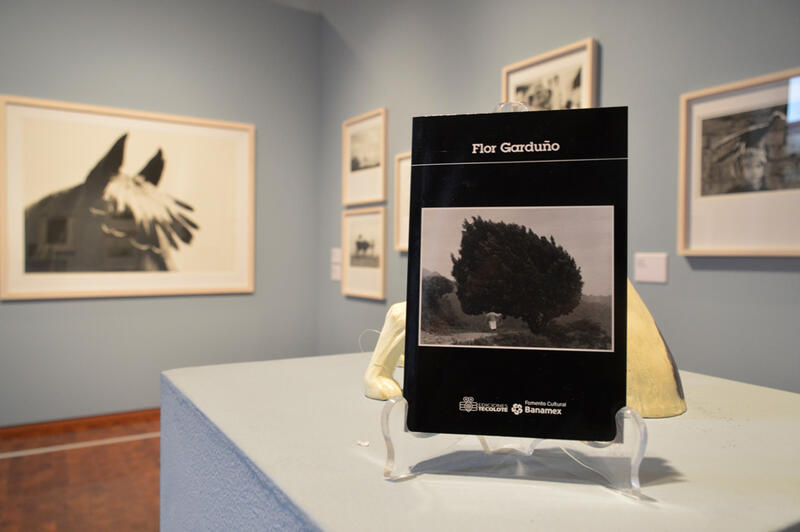 The book includes 88 photographs that cover more than three decades of work by Flor Garduño and show its main thematic axes: the symbolic woman, the bestiary, the "silent natures", landscapes and portraits of personalities of art and culture. In addition, it has an introductory text of the curator Francisco Reyes Palma, as well as biographical and bibliographical notes on the work of one of the most important Mexican photographers today.
The presentation will be attended by the photographer Flor Garduño; Cándida Fernández de Calderón, director of Fomento Cultural Banamex, A.C .; And the writers and art specialists José María Espinasa and Francisco Reyes Palma, the latter is also curator of the exhibition "Flor Garduño. The construction of the instant ".
During the presentation will highlight not only the quality of the book content, but also the type of edition. Photo Poche is a French collection of books spread to the great figures, trends and movements of international photography. Its pocket edition is intended to produce reference materials, accessible to a wide audience without losing sight of quality.
Those attending the presentation can see some of the photos of the book in the exhibition "Flor Garduño. The construction of the moment "and acquire the book in the bookstore of the Palace of Culture Citibanamex - Iturbide Palace at a special price.
Presentation of the book "Flor Garduño"
Citibanamex Culture Palace - Iturbide Palace
Madero 17, Historical Center
Mexico City
May 17, 2017
7:30 p.m.
Free entry
Subscribe
to receive the latest news and articles written by experts