Fernando López Lage: The Pharmakon color in Galería del Paseo, Punta del Este
The gallery based in Punta del Este and Lima presents an exhibition by the Uruguayan artist Fernando López Lage.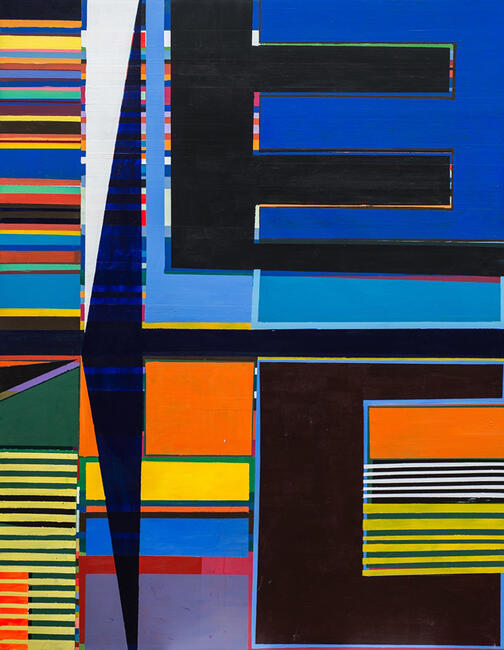 The Pharmakon color is a state of toxicity, a catalyst of processes, a singular point of view, fragmented and pathologized. It shows multiple complexities about color and painting, its unrestricted use and pluriversality.
The color that is charged with semantics, with alchemy, derives from a polysemy where the contradictions of the structure of the painting converge. In the multiple layers and structures where the Pharmakon lives, the painting expands, generating its own history and configuration.
Fernando López Lage (Montevideo, 1964) Artist and director of the Contemporary Art Foundation (FAC) where he develops tasks as a teacher and curator. Between the individual stand out: Recent work, National Museum of Visual Arts Room 5, 2014. Among the collective ones in 2012, New visions, Couturier Gallery, Los Angeles, United States. Post Primary Structures, Municipal Exhibition Center, SUBTE, 2017. "Abstraction", contemporary abstract painting Xippas Gallery 2016 Montevideo. Artist residence at the University of Texas, (El Paso, Texas, United States). He is invited by the International Association of Art Critics to integrate the shipment to the Painting Biennial of Cuenca, Ecuador, where he won the Le Parc Prize for the best Latin American painter under 35 years, in 1989. He is invited to the Biennial of Havana in 1992 and again, to the Painting Biennial of Cuenca, Ecuador, by the organizing committee, in 1994. In 2007 invited to the Mercosul Biennial, «Conversas».
Subscribe
to receive the latest news and articles written by experts