FLORA presents its resident´s work Abbas Akhavan and José Luis Landet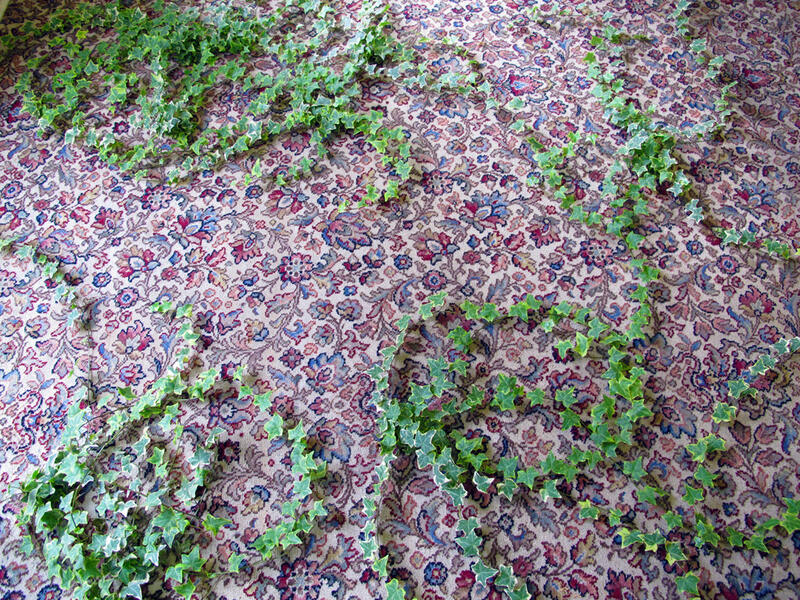 On Thursday, March 31st at 5:30pm, on the ocasion of his first visit to Colombia and Latin America, there will be a presentation by the Toronto-based artist Abbas Akhavan (Tehran, Iran, 1977) detailing his practice and how it relates to his residency the last month at FLORA. For this occasion, Akhavan will present an intervention on the rooftop of FLORA's building, which responds to an aesthetic, and lexicon very characteristic of his practice.
The project is curated by Abaseh Mirvali with the valuable support of José Roca, Artistic Director of FLORA.
The presentation in FLORA will be on view from March 31st, 2016 to June 24th, 2016. As part of this presentation, both he and Mirvali will lead a series of activities at the Escuela FLORA: lectures by Abbas Akhavan and guest curator, Abaseh Mirvali, portfolio reviews of the current resident artists, as well as more focused discussions.
Where do landscapes come from?
José Luis Landet (Argentina, 1977) was awarded the Navone/ arteBA 2015 Grant to carry out a residency in Honda and Bogotá. He proposed a continuation of the Gómez project, a made-up Argentinian painter who happens to make a stop in Honda on his way to México.
His presentation in FLORA consists on a talk to the general public and an installation composed by paintings, everyday life objects, pictures, letters, postcards, texts, magazines and books that Gómez gathered in Honda and are part of his works.
José Luis Landet addresses ways of operating and cultural processes through social, political and ideological actions that allow him to recover forgotten sociocultural references.
Thursday March 31st, 2016
6:00 p.m.
FLORA ars+natura
Calle 77 # 20C-48, Bogotá.
Subscribe
to receive the latest news and articles written by experts