ESTE ARTE announces its fourth edition
ESTE ARTE celebrates its fourth edition from January 7th to 9th in Punta del Este, the most exclusive spa in South America, in which nearly 30 contemporary and emerging art galleries display their works.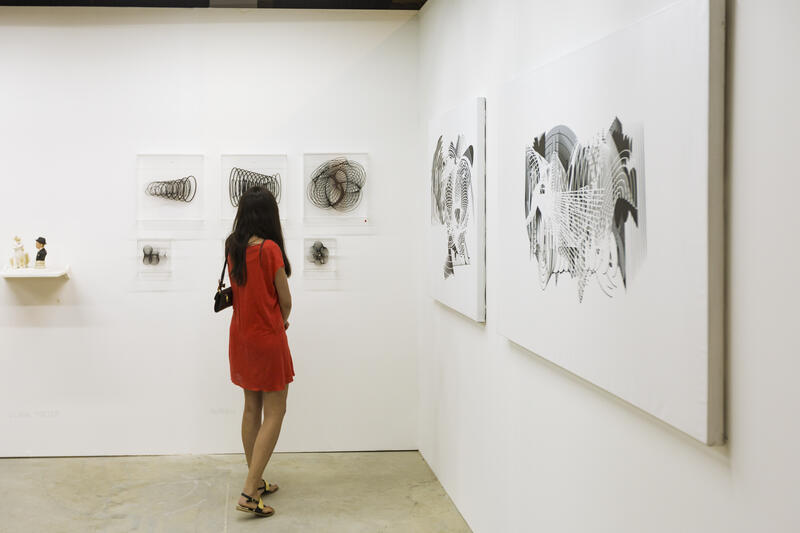 In the coveted first days of the year and at the brand new Punta del Este Convention & Exhibition Center is where this fair, to measure, brings together the best galleries in Uruguay and a selection of the most recognized in the world providing the opportunity to experience quality on a human scale while its director, Laura Bardier, continues with the ambitious goal of positioning Uruguay in the agenda of international fairs in the world.
Artists, collectors, curators, connoisseurs, admirers and celebrities passionate about art, all take a break in the dazzling summertime puntaagnana agenda to enjoy the proposal. For three days, ESTE ARTE transports the spectators to an atmosphere of sensitivity, restlessness, placidity and harmony, becoming a fantastic opportunity of liaison between them and the works. And ESTE ARTE has something for all who visit.
Inescapable quotation in the regional and international art circuit, those who already know it know that what they see at the fair is unique and exclusive, they know that it is a sample of unpublished projects specifically created for the event. The exhibition offers the opportunity to appreciate each of the pieces and generate a connection with each gallery.
In parallel, the atmosphere and the particular format of the fair make art and culture invade other glamorous spaces of the city with an interesting and outstanding program of gatherings, talks and round tables to dialogue with artists, collectors, critics and curators as well as well as sound and musical performance events. The perfect blend of entertainment and nourishment for the senses. The frame of the vibrant city of Punta del Este in the summer season, the level of collectors and the style of the public that visits the fair highlight the notoriety of this fourth edition.
FENDI - CHATEAU RESIDENCES in Punta del Este developed by CHATEAU GROUP is proud to accompany THIS ART and its dynamic program of activities.

ESTE ARTE 2018
PROFESSIONAL & VIP PREVIEW: January 6 | 5:30 p.m. to 10:30 p.m. (by invitation only)
PRESS CONFERENCE: January 6 | 19 a 20 hours
OPENING TO THE PUBLIC: January 7 to 9, 2018 | 5:30 p.m. to 10:30 p.m
ADDRESS: Punta del Este Convention & Exhibition Center
Av. Pedragosa Sierra esq. Aparicio Saravia | Punta del Este, Maldonado, Uruguay
Subscribe
to receive the latest news and articles written by experts