Desborde Gallery presents DE-MINING, an exhibition curated by Santiago Rueda
The gallery starts 2016 with an exhibition of artist artists who deals with the subject of mining.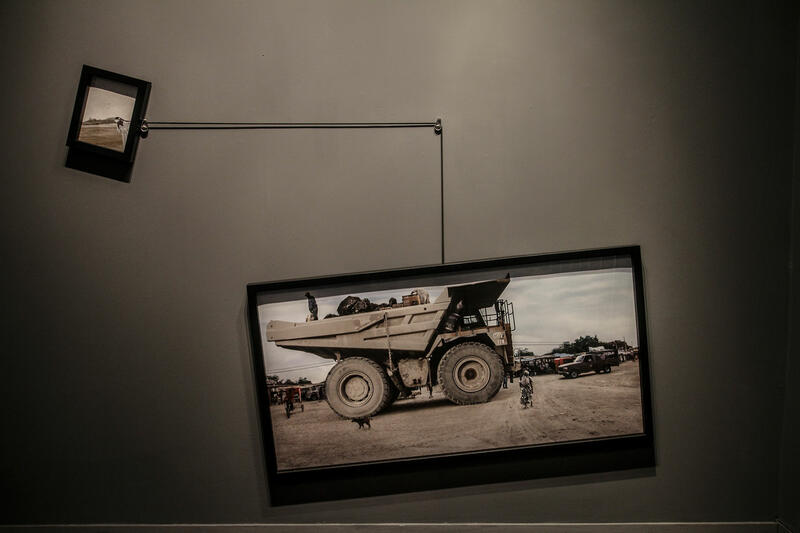 Desborde Gallery - in the belief that good art reflects the social and political reality of its time - begins his 2016 agenda with De-mining. This group show is a call to artists who deals with the subject of mining. Works in sculpture, drawing, photography, video, installation, among others, make visible the true reality of mining in Latin America.
DE-MINING
"While one kilogram of cocaine in Colombia can cost US$ 1000 on the illegal market, a kilogram of gold mined legally or illegally, can cost US$ 200.000. The tragedy of Rio Doce (Brazil) recently occurred, is a prelude to the disasters that could come. De-mining puts together artists from Brazil, Chile and Colombia, who from very specific places, critically react to the way governments and multinational companies act irresponsibly and cynically against life." Santiago Rueda.
Participating artists:
Camilo Bojacá (Colombia), Francilins Castilho (Brazil), Leandro Couri (Brazil), Gonzalo Cueto (Chile), Chócolo (Colombia), Alexandre Guzanshe (Brazil), Francisco Mojica (Colombia), Eduard Moreno (Colombia), Fernando Pertuz (Colombia), Miguel Angel Rojas (Colombia), Julian Santana (Colombia), Hernán Velandia (Colombia).
Display: March 3 to April 14.
Conversation: 11 de Marzo.
Monday to Friday from 10:00 am to 1:00 pm and from 2:30 pm to 6:00 pm
Saturday from 10:00 a.m. to 2:00 pm
Desborde Galería
Calle 73 no. 13 – 43,
Bogotá, Colombia
FREE ENTRY
Subscribe
to receive the latest news and articles written by experts