'Condo' London announces the participating galleries of its third edition
Condo', a fair created in 2016 by Vanessa Carlos of the Carlos / Ishikawa gallery as an alternative to the costs and pressures of the monolithic circuit of art fairs, announces the participating spaces of its third edition, including the Jaqueline Martins gallery. São Paulo.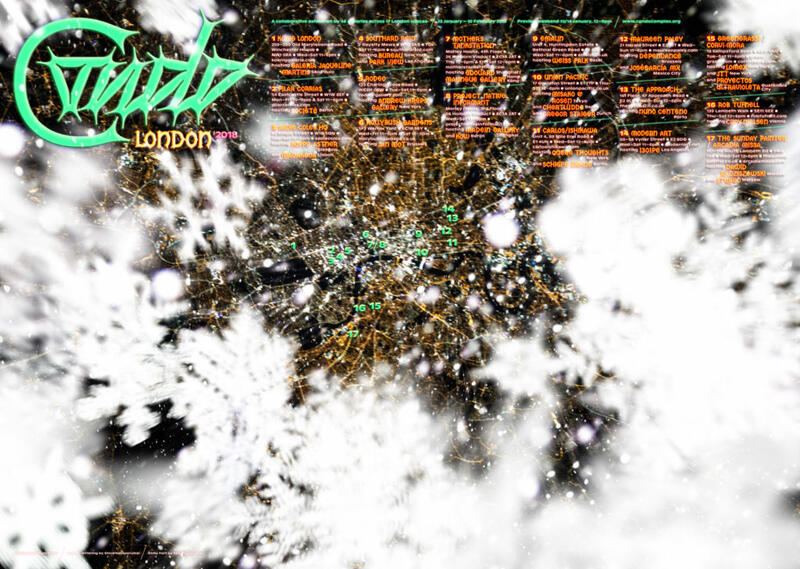 Condo takes its name from 'condominium' and is a large-scale collaborative exhibition of international galleries. Host galleries share their spaces with visiting galleries – either by co-curating an exhibition together, or dividing their galleries and allocating spaces. The initiative encourages the evaluation of existing models, pooling resources and acting communally to propose an environment that is more conducive for experimental gallery exhibitions to take place internationally.
In the 2018 edition, 46 galleries in 17 spaces in the city of London will open from January 13th to February 10th.
The spaces will be:
1: kÖnig london, will host the gallery jaqueline martins of São Paulo
2: Pilar Corrias, will host the Société gallery of Berlin.
3: Sadie Coles HQ will host the Koppe Astner gallery in Glasgow and Madragoa of Lisbon.
4: Southard Reid will host the Bureau Gallery of New York and Park View of Los Angeles.
5: Rodeo will host the Andew Kreps Gallery of New York.
6: Hollybush Gardens will host the Jan Mot gallery of Brussels.
7: mother's tankstation will host the edouard malingue gallery of Shanghai / Hong Kong.
8: Project Native Informant will host the Madein galleries of Shanghai and Kow of Berlin
9: Emalin will host the Weiss Falk gallery of Basel
10: Union Pacific will host galleries Misako & Rosen of Tokyo, ChertlÜdde of Berlin and Gregor Staiger of Zurich.
11: Carlos / Ishikawa will host the galleries queer thoughts of New York and Schiefe ZÄhne of Berlin
12: Maureen Paley will host the DÉpendance galleries of Brussels and José García de Mexico City
13: The Approach will host the Nuno Centeno gallery of Porto
14: Modern Art will host galleries 1301pe of Los Angeles
15: greengrassi / corvi-mora will host the New York lomex galleries, JTT New York
and ultraviolet projects Guatemala City
16: rob tufnell will host the gallery croy nielsen of Vienna
17: The Sunday Painter / Arcadia Missa will host the galleries Dawid Radziszewski of Warsaw and Stereo of Warsaw.
Subscribe
to receive the latest news and articles written by experts