BAphoto LIVETALK #14 – IN CONVERSATION WITH MEXICAN PHOTOGRAPHER GRACIELA ITURBIDE
On Saturday, September 12th, in Conversations with artists, photographer Graciela Iturbide and cultural journalist María Paula Zacharías will talk about the characteristics of Iturbide's oeuvre and her career as an artist.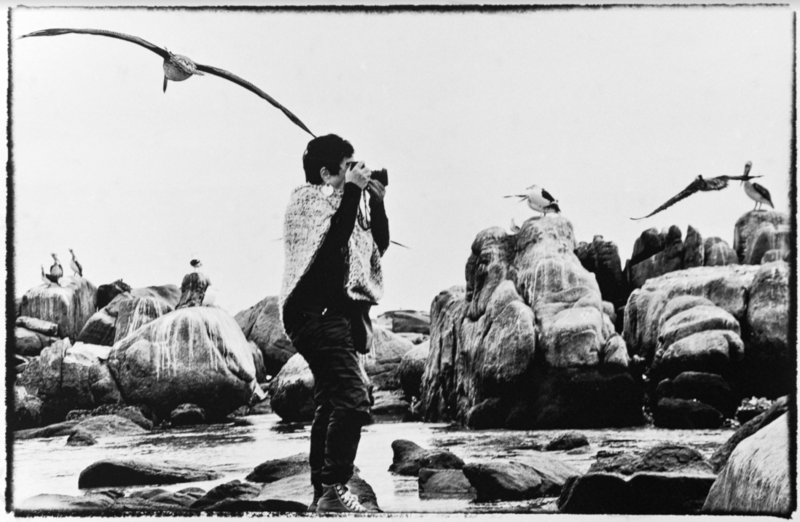 Given the expansion of the Covid-19 and the global pandemic situation, BAphoto- the most important Latin American art fair specialized in photography- transforms for the first time its annual fair into a special online edition open to the international community. Thus, BAphoto Live was created, a virtual space dedicated to the promotion, circulation and commercialization of Latin American photographic art.
This Saturday, BAphoto continues with its LiveTalk, a digital platform where conversations are held with important artists, curators, collectors, gallery owners and museum directors from the local and international scene, who, in different occasions, will reflect on various aspects of photography and contemporary art.
Graciela Iturbide was born in 1942 in Mexico City. She began her studies at the film school Centro de Estudios Cinematográficos at the Universidad Nacional Autónama de México to become a film director, but she was soon drawn to the art of still photography as practiced by the Mexican modernist master Manuel Alvarez Bravo. In the early half of the 1970s, Iturbide traveled widely across Latin America, in particular to Cuba and several trips to Panama. In 1978 Iturbide was commissioned by the Ethnographic Archive of the National Indigenous Institute of Mexico to photograph Mexico's indigenous population; she decided to document and record the way of life of the Seri Indians, a nomadic group living in the Sonora desert. In 1979 she was invited by the artist Francisco Toledo to photograph the Juchitán people, resulting in a series that was published in her book Juchitán de las Mujeres. Between 1980 and 2000, Iturbide was variously invited to work in Cuba, East Germany, India, Madagascar, Hungary, Paris and the US, producing a number of important bodies of work.
She has had solo exhibitions at the Centre Pompidou (1982), San Francisco Museum of Modern Art (1990), Philadelphia Museum of Art (1997), Paul Getty Museum (2007), MAPFRE Foudation, Madrid (2009), Photography Museum Winterthur (2009), and Barbican Art Gallery (2012), between others. Iturbide is the recipient of the W. Eugene Smith Memorial Foundation Award, 1987; the Grand Prize Mois de la Photo, Paris, 1988; a Guggenheim Fellowship for the project 'Fiesta y Muerte', 1988; the Hugo Erfurth Award, Leverkusen, Germany, 1989; the International Grand Prize, Hokkaido, Japan, 1990; the Rencontres Internationales de la Photographie Award, Arles, 1991; the Hasselblad Award, 2008; the National Prize of Sciences and Arts in Mexico City in 2008; an Honorary Degree in photography from the Columbia College Chicago in 2008; and an Honorary Doctorate of Arts from the San Francisco Art Institute in 2009.
Maria Paula Zacharias was born in Buenos Aires in 1978 and graduated with honors from the Bachelor of Journalism at the Universidad del Salvador as well as being a Professor of Journalism at the same university, where she did the Pedagogical Programme. She obtained a Diploma in Cultural Management in Idaes, University of San Martín and finished studying her Master in History of Argentine and Latin American Art, also in Idaes-UNSAM. She studied Photography at the Avellaneda School of Photographic Arts and with Pablo Garber. For two years she attended Arturo Carrera's poetry workshop and, for eight years, she was a lecturer in the journalism career at USAL. Since 2001 she has collaborated in the newspaper La Nación, specialized in visual arts since 2004. And since 2012 she writes about art in Clase Ejecutiva, the newspaper El Cronista's magazine, and in the Hoornik magazine. She has three published books: Guillermo Roux in his own words (Ariel, 2018), Art State (India 2016 and 2019) and Interview with Art (India, 2019). She participates in the Why are they so cool? show with Fernando García on Radio Cultura since 2016 and in 2015 the Argentine Association of Art Galleries awarded him the Lifetime Achievement Award. In addition, in 2019 she received the Adepa First Prize in the Culture and History category.
LiveTalk #14. Conversations with artists
Saturday, September 12th 12.00hs Bs As // 11.00hs Mexico // 17.00hs Madrid
Graciela Iturbide & María Paula Zacharías
Limited spaces. CLICK HERE TO REGISTER
Also on their YouTube channel
Subscribe
to receive the latest news and articles written by experts
May interest you