SPAIN - GUILLERMO GARCIA CRUZ EXHIBITS UNTITLED SPACE V IN GALERÍA RECOLETO
In a conceptual game between exhibited and exhibiting artwork, the Uruguayan artist presents his this exposition which will be the first solo one in the new RECOLETO gallery in Jávea, Valencia.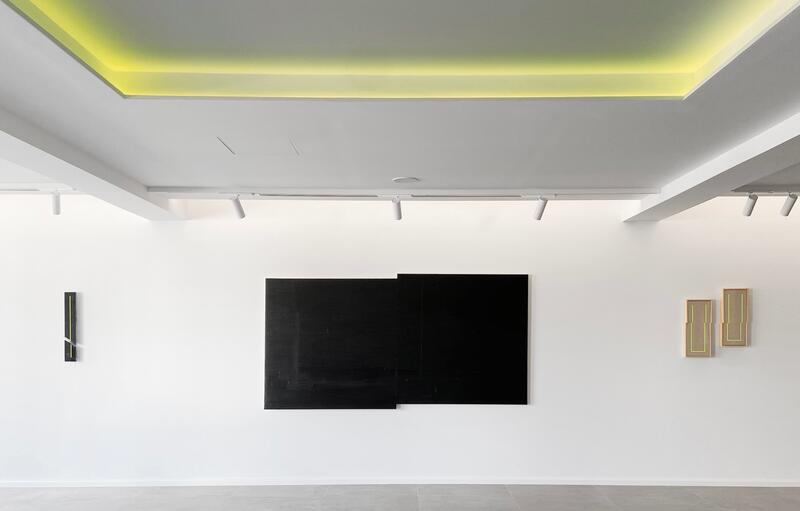 Gracia Cruz' investigation departs from pictorial visual experiments using the image of the wall, exploring different ways of representing this geometric structure as a symbol. These works seek to investigate the interrelation between the artistic object, represented as an organic pictorial presence, and the artistic institution that contains it, expressed visually as its architectural structure. The contextual space becomes the main theme of this work, looking to question the validation problem in the current system of contemporary art.
After departing from visual experiments that come from real and fictitious structures of exhibition spaces, the process begins inside the room through painting and then extends into space, resemantizing construction materials to talk about the wall that becomes the artwork. Now the work determines new unconventional spaces that contain it, where the piece is taken to the other side of its initial role, to transform the new alternative placement in part of this interaction and to come back to be exhibited as a photograph of this action.
Guillermo Garcia Cruz is one of the most important young artists in Uruguay, His work has been exhibited individually at the Contemporary Art Space in Montevideo, and internationally in exhibitions in Lima, Buenos Aires, Miami, Washington DC, New York, Madrid, Lisbon and Tianjin. Among other articles and mentions, in 2019 he has been globally distinguished among the 12 artists in the focus of the next generation, by the Ibero-American site Arte Informado. He currently works between the cities of Madrid, NY, Montevideo and Lima, developing an interdisciplinary body of work that is made up of painting, photography, action and installation, pursuing a problematic look at the phenomenon of validation in the current contemporary art system. In addition, he works as Professor of the Visual Arts Degree at the Catholic University of Montevideo.
RECOLETO is a boutique atelier, artists' studio and gallery that, located on the Mediterranean coast, houses a plurality of disciplines: painting, sculpture, gastronomy, interior design, photography, fashion, literature and more.
Subscribe
to receive the latest news and articles written by experts