SANTIAGO DE CHILE - ANINAT GALLERY AND THE HYPE OF CHALLENGE
Isabel Aninat and Javiera García Huidobro, from the highly renowned Galería Aninat, share their experience.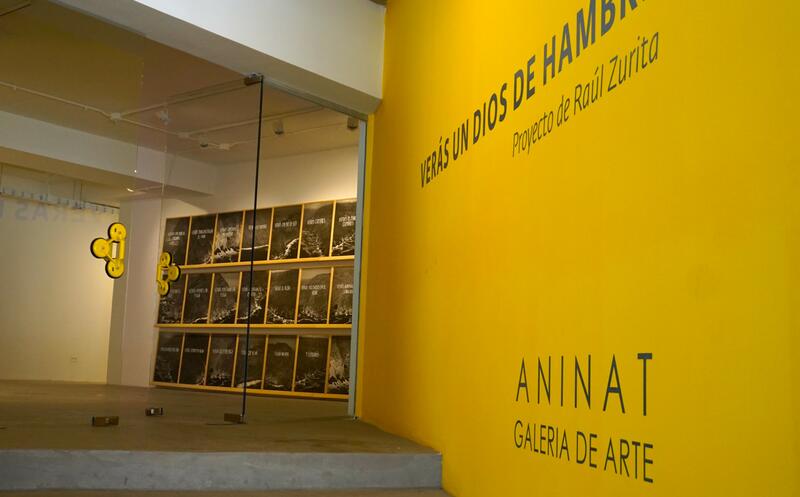 Mother and daughter compare the experiences and points of view that they have been acquiring since the foundation of the gallery during the dictatorship, and answer some questions.
These questions were thought together with the independent curator Max Hernández-Calvo
How and why did you decide to have a gallery?
Isabel: In 1983 I started with two members, with the name "Plástica Nueva". My participation was somewhat fortuitous: I was teaching at the Catholic University, Aesthetics and Art History. In the latter I had two student listeners, who at the end of the course asked me for advice on how I envisioned a creative art gallery. I gave them several, and that night they called me to propose me a partnership in the project (I wouldn't have to put money because there was a sponsorship that covered all the expenses.)
I found the project very provocative because we were in a time of dictatorship and there were few places for artists to show their works. However, I refused because I considered it a sin to trade in art (typical of those of us in the sublimated world of universities). But I appreciate the advice of my guide teacher, who told me: "It is there where the art scene is distributed and generated, it will be a great thing for the art world and therefore for the artists, accept the challenge". His response was so peremptory that of course I accepted.
The company dissolved after 4 years. But the hype of facing challenges lives on to this day, without interruption.
Javiera: I have an inheritance in the Art World. My mother started her gallery in 1982, when I was very young and the context in Chile was adverse. I was lucky to see the commitment, ingenuity and passion with which we worked during the Pinochet dictatorship, using a lot of creativity. There was no audience, therefore the few galleries had to not only create a critical mass, but also assume the role of the National Museum of Fine Arts, which was closed at that time. Memorable moments and a great education.
When you started as a gallery owner, what idea did you have of the art market?
Isabel: I had this mistakenly negative idea about art trading. The market has always been my biggest headache, but I have managed to stay afloat for more than 35 years, with dedication and taking the gallery's motto "expand the circle" seriously.
Javiera: I've had knowledge of the market since young, through inheritance and experiences from my childhood and growing up. During the 1990s there was an audience very interested in the visual arts. The Return to Democracy opened and indeed democratized knowledge, and the Museum of Fine Arts and galleries made the development of their programs from dynamic. The Chilean collectors market has always been small, but solid. The Aninat Gallery began working at fairs by showing Chilean artists, and with this, it started to generate audience and market for Chilean and Latin American art abroad. During this period I studied Art History and traveled abroad for fairs, so I could get an idea of ​​the micro and macro markets. At that time, the institutions did not have many contemporary Latin American artists in their collections, so everything was done with tenacity and effort.
To what extent did that initial idea change compared to the reality of the gallery's day-to-day life and over the years?
The interest expressed by international institutions and museums, together with important collections such as PF Cisneros, began to awaken real world interest in contemporary Latin American art. It made a real difference and the market grew. The media and magazines such as Arte Al Día were also relevant. This gave much confidence to expand the audience, not only in the acquisition, but also in the interest and study in the proposals made by the artists.
Something indispensable in all of this was the participation of young people.
What milestone would you highlight in your experience as a gallery owner?
In terms of market and professionalism, exhibiting at Arco, Armory Show and ArtBasel, Switzerland have been fundamental learning experiences to keep us moving forward. The acquisition from institutions such as Guggenheim, Tate Modern, Reina Sofía and Malba have been important satisfactions and votes of confidence. Furthermore, one learns a lot from curators, collectors and colleagues, you always have the opportunity to talk and learn from them.
What criteria define your program as a gallery? What artists do you represent, what kind of art do you show, what kind of exhibitions do you organize, and what are the events in which you participate?
Well, for that people should check our website...
In the face of this global quarantine situation, what are you doing to keep your spirits up, broadcast activity, commercial activity?
We are developing various activities in networks. We wanted to share the experience we have when we visit the studios and create a space called Taller o estudio. Artists have the opportunity to present their work and the ideas that have led them to develop it. We have relied heavily on Instagram to communicate what we are doing. We are in different sales platforms such as Artsy and also creating an e-commerce platform, although we were in them before the health crisis. It is still complex because the live experience and the dialogue between spectator and piece are insurmountable.
What changes can this crisis generate in the functioning of the artistic scene?
Isabel: I think silence is going to make us deeply rethink about the important role we have, both artists and cultural managers. I am sure that art will have some economic losses at first, but many gains on the spiritual side: Sometimes, the compass may lose its north a bit when fame and money are too present. This "pause" is a good opportunity to reflect.
We have seen, historically in each crisis, art come out of them stronger.
Javiera: Among the effects of the crisis, there is an important spirit of collaboration among all those who make up the chain in the world of visual arts. I think this is an opportunity to democratize access to creation and the market. Thanks to the internet there is little space for large monopolies. Therefore, reinforcing digital media and platforms is essential.
Although, for me, the contact and the experience with the art pieces and the idea of ​​an individual exhibition is always essential and still makes an significant difference.
ANINAT GALERÍA
Alonso de Córdova 4355
El Pangue 1011
Vitacura, Santiago, Chile
Subscribe
to receive the latest news and articles written by experts