ROLF ART PORTRAITS THE LEGACY OF MODERNITY IN "INVISIBLE CITY"
This group show at the Buenos Aires gallery offers a multiple panorama of the urban experience. With the city as the protagonist, the works evoke the different relationships that can be found between the individual and its built environment.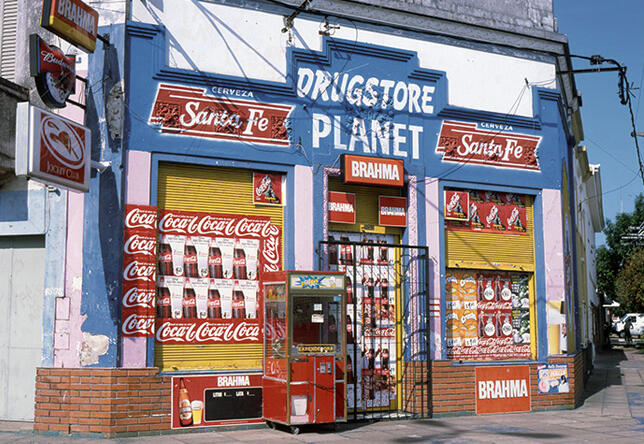 "Of the countless ways in which photography has portrayed the city (...) what this exhibition chooses is, precisely, to offer a synthetic model of how the history of photography allows us to observe the city as a memorial reservoir of the modernity experience." describes the exhibition's curator Marcelo Expósito. "This exhibition is a reduced-scale model of how the representations of the modern city, its postmodern permutations and its current terminal crisis constitute a palimpsest of contradictory memories of modernity."
Gathering historical modern photographers in dialogue with prominent contemporary artists, the show includes a multiplicity of expressions and supports including photography, video, video-installation, film installation, object-installation, sculpture and performance.
The group show is integrated by Grete Stern (1904 - 1999), Horacio Coppola (1906 - 2012), Humberto Rivas (1937 - 2009), Marcelo Brodsky (b.1954), Narcisa Hirsch (b.1928), RES (b.1957), Roberto Riverti (b.1954), Carlos Trilnick (1957 - 2020), Juan Travnik (b.1950), Jose Alejandro Restrepo (b. 1959), Facundo de Zuviría (b.1954), Marcos López (b. 1958), Santiago Porter (b.1971), Andrés Denegri (b.1975), Francisco Medail (b.1991), Andres Duran(b.1974), Martín Carrizo (b.1983), Sofía Durrieu (b.1980) & Luciana Lamothe (b.1975); Thanks to the collaboration of Ruth Benzacar, Jorge Mara - La Ruche, Herlitzka + Faria and Pasto galleries.
Invisible City
Until September, 3rd
Rolf Art
Esmeralda 1353 - Buenos Aires, C1007ABS
Argentina
Related Topics
Subscribe
to receive the latest news and articles written by experts
May interest you