JORGE MÉNDEZ BLAKE PRESENTS "WE SIT, LISTEN, DISCUSS" AT OMR
Titled Nos sentamos, escuchamos, discutimos, this is the second solo exhibition of the Mexican artist Jorge Méndez Blake (Guadalajara, 1974). In the midst of a global emergency, just below the great health crisis there are two other crises: the democratic crisis and the poetic crisis. Through different amphitheater projects, Méndez Blake tries to reconstruct the original place of the poet, as the creator of comedy and tragedy, of the community and therefore of democracy, using the amphitheater as a symbol of the possibility of listening, to discuss and live in community.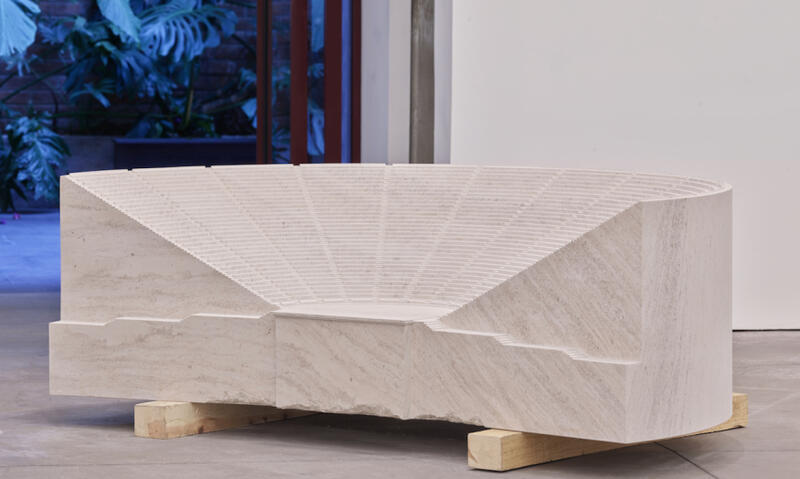 Jorge Méndez Blake (b. 1974) lives and works in Guadalajara, Mexico. Since the beginning of his career, Jorge Méndez Blake has explored the possible relationships between literature and the fine arts, and has developed a wide body of work with drawings, sound works, sculptures and videos, always referring to the great masters of universal literature, such as William Shakespeare, Jules Verne, Franz Kafka and Jorge Luis Borges, among many others.
In his work, literature becomes a tool that articulates situations, places and objects where each piece is full of interrelated theoretical meanings. The visuals results from a dialogue with literature, and create complex works that provide a specific form that only occurs in the realm of imagination and desire.
OMR is a contemporary art gallery located in Mexico City. Founded in 1983 by Patricia Ortiz Monasterio and Jaime Riestra, the gallery is located in Colonia Roma, now recognized as the main area of ​​the Mexican capital's art scene. OMR represents emerging and established contemporary artists. Since its inception, OMR has been a great influence in Mexican arts, showcasing avant-garde artists who have now become some of the landmarks of contemporary Mexican art.
Subscribe
to receive the latest news and articles written by experts