A SATIRE OF THE MARKET, SALA GASCO PRESENTS SOME ECONOMIES BY ALEJANDRO SÁNCHEZ
Santiago de Chile - Until July 3 the exhibition by Colombian artist Alejandro Sánchez SOME ECONOMIES will be available, which questions the apparent benefits of the free market and global flows.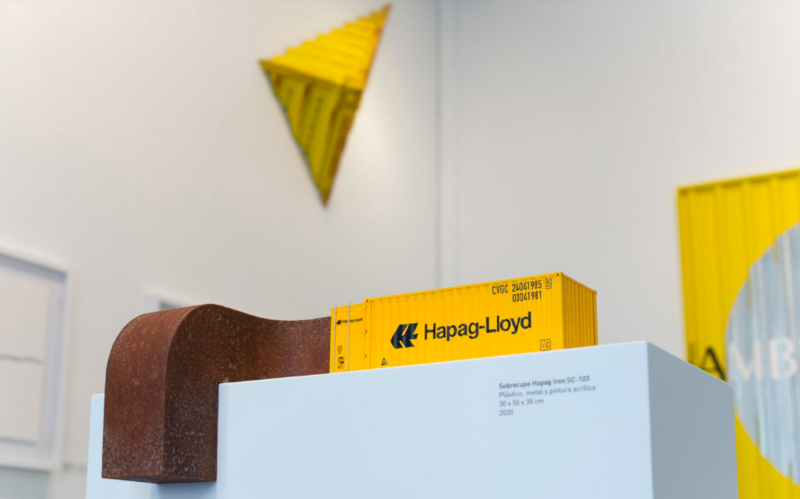 SOME ECONOMIES (the theater of global flows) is the name of a whole body of recent work by Alejandro Sánchez Suárez (Bogotá, 1981), who reflects on one of the most questioned aspects of the world economy: the free market economy. It is a work of conceptual art, which critically shows the world exchange of merchandise through colorful containers, questioning its real meaning and value.
The exhibition is an extensive work of art composed of a set of pieces that revolve around containers as the material issue of global merchandise flows. The set of elements that make up this staging manifests in its objectivity a disturbing gesture, certainly ominous, calculatedly political, which stresses the plasticity of the work at the point of fetishization.
"On the other hand, the work also projects a strong load of irony, since it simulates visual and object seduction as a strategy of capitalism. These containers are like a wrapper or a mask, since the actual content is never revealed, and if it does, it takes the abstract form of some inert material (wood, resin, metal, concrete)." - Daniela Rosenfeld G.
Born in Bogotá in 1981, Alejandro Sánchez Suárez currently lives and works in the Colombian capital. Graduated with honors as a visual artist from the Superior Academy of Arts of Bogotá "ASAB", School of Arts of the Distrital University FJC, Bogotá (2009), he completed postgraduate studies as Specialist in Media and Technologies for Pictorial Production in " UNA ", National University of the Arts, Buenos Aires, Argentina (2012).
He has exhibited his work in different countries such as Colombia, Spain, Argentina, France, the United States, South Korea, Japan, Peru, Switzerland, Panama and Mexico.
Sala Gasco Arte Contemporáneo is a free entry art space in the heart of Santiago, located in Santo Domingo 1061, Metro Plaza de Armas. Since it opened in August 2001, Sala Gasco has received approximately 185,000 people in 90 exhibitions.
Subscribe
to receive the latest news and articles written by experts