PINTA MIAMI INAUGURATES ITS LIVETALKS AND PRESENTS A GUIDED TOUR OF AFRICAN ART IN EL ESPACIO 23
Live Talk ¨Meet Collectors¨ is a series of conversations with artists, curators, collectors, gallery owners and directors of international museums, who will reflect on different aspects of contemporary art in Latin America. Also on Pinta's programme is a schedule of Pop-up events that will take place within the Miami Art Week frame.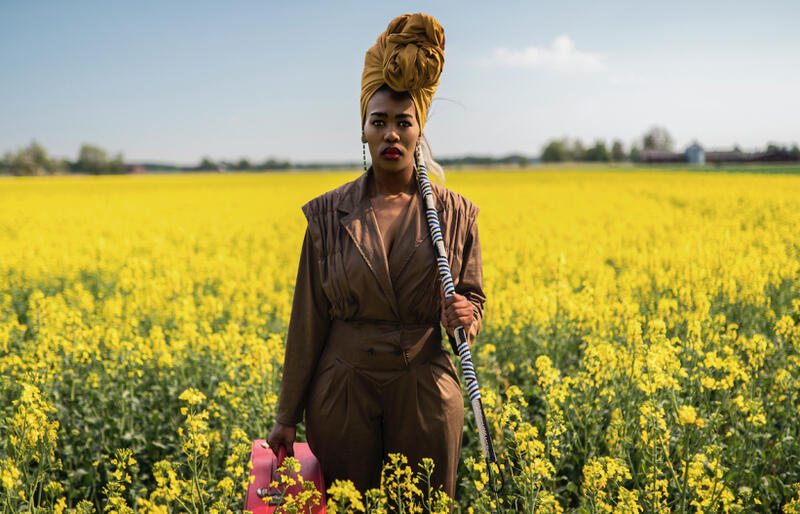 PINTA MIAMI LIVE kicks off its Live Talks cycle with a conversation between Jorge M. Pérez, leading philanthropist, entrepreneur, and contemporary art collector, and Diego Costa Peuser, Director of Pinta.
LIVE TALK #1 ¨MEET COLLECTORS¨
Jorge Pérez in conversation with Diego Costa Peuser
THURSDAY December 3 3.30 pm EST // 5.30 pm ART // 9.30 pm CET
POP-UP EVENT
Guided tour of Witness: Afro Perspectives from the Jorge M. Pérez Collection
El Espacio 23 (2270 NW 23rd St, Miami, FL 3314)
FRIDAY December 4, 11am EST
Limit of 20 people per tour / RSVP@pinta.art
El Espacio 23 (EE23)- the dedicated art space founded by contemporary art collector Jorge M. Pérez – will debut its highly anticipated second exhibition with Witness: Afro Perspectives from the Jorge M. Pérez Collection. The show will feature over 100 works by African and African Diaspora artists, and grant visitors the unique opportunity to immerse themselves in the Jorge M. Pérez Collection, regarded as one of the world's most extensive private holdings of contemporary art.
"While African and African Diaspora contemporary art has been a nucleus in our collection for years, the sheer depth of talent and social resonance displayed by these artists is truly unbelievable," said Pérez. "We hope Witness will serve as a catalyst for much-needed dialogue around issues of racial equity, political oppression and other troubling issues brought to light amidst these unprecedented times. The entire curatorial team couldn't be more excited to engage audiences with works that we believe can drive true, long-lasting social change."
Addressing themes such as systematic oppression, intergenerational trauma, syncretism, identity and territory, the show aims to inspire visitors to bear "witness" to its complex works and reflect on the challenges carried from one generation to another.
Among the 75 well-established and up-and-coming featured artists are David Koloane, a pivotal arts figure in the apartheid-era of South Africa known for his powerful drawings, paintings and collages; Maria Magdalena Campos Pons, an internationally recognized figure with works primarily in photography, performance, audiovisual media and sculpture; and Mikhail Subotsky, an award-winning artist based in Johannesburg, popular for utilizing film, video and photography; among many others.
Subscribe
to receive the latest news and articles written by experts