CHAOS AND REALITY: LUIS FELIPE NOÉ'S "ENTREVEROS" IN BIENALSUR
The renowned Argentine artist Luis Felipe "Yuyo" Noé is also a part of BIENALSUR 2021, the International Biennial of Contemporary Art of the South, which emerged at Argentina's Universidad Nacional de Tres de Febrero and is held in 124 venues in 24 countries around the world. The installation "Entreveros BIENALSUR / MUNTREF" can be visited in Buenos Aires, at the MUNTREF Centro de Arte Contemporáneo (at its Hotel de Inmigrantes venue), until the end of December.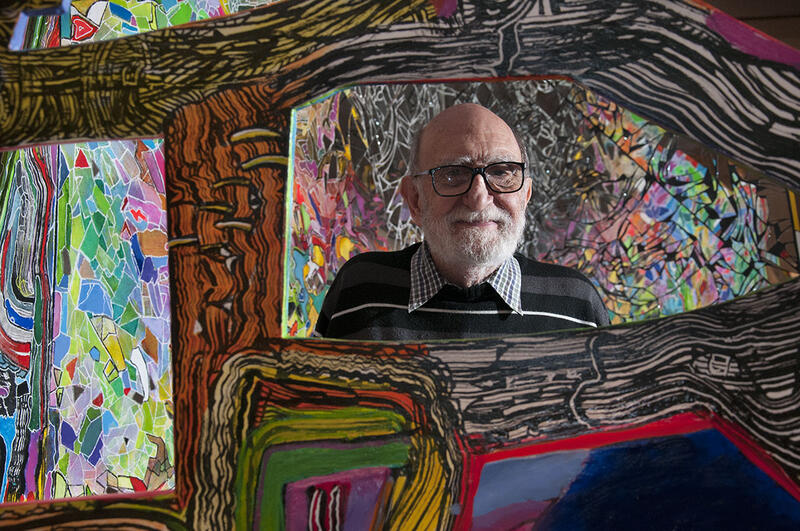 Curated by Diana Wechsler, artistic director of the biennial, "Entreveros" is a large-scale project-installation that was exhibited for the first time in 2017 as part of the exhibition "Noé. A Prospective Look", at the National Museum of Fine Arts in Buenos Aires.
In its time, "Yuyo" Noé's creation caused a strong impact, condensing his vision of a world in permanent change. The idea of ​​chaos is present through the elements that make up the work, installing a critical outake on reality and even artistic practice itself. According to Wechsler, there is a dynamic tension that governs the untamed, centrifugal structure of the exhibit.
This impactful creation of Noah encapsulates his vision of an ever-changing world. Through the elements that constitute it, the idea of ​​chaos is present, installing a critical look on reality and artistic practice itself. "The encounter of different planes, the voids that integrate spaces and the mirrors provide images from outside the work itself", describes the curator, adding that the human landscape that runs through the environment is also integrated into it. "Mirrors contribute to expanding chaos and unfailingly include the viewer in it," she explains.
Beyond the fragmented vision that "Entreveros" organizes, Wechsler remarks that the rhythm of vertical and diagonal shapes that build varied angles call for an articulated reading that expands creatively through color, which seems to jump from one side to the other making the structure vibrate and, with it, the space that the work defines.
"Obstinately, the artist invites us to inhabit chaos, to find ourselves in it and to enjoy its expansive force, its creative power and its uncertainty, thus opening the possibility of exploring other paths", concludes Wechsler.
As part of the inauguration, a long-term project was also presented by the Noé Foundation (with the presence of the artist), consisting of a stained glass window that will be installed on the third floor of the MUNTREF Sede Hotel de Inmigrantes.
"Entreveros BIENALSUR / MUNTREF" can be visited free of charge until the end of December, from Tuesday to Sunday between 11 AM and 6 PM with prior reservation through the Museum View MUNTREF mobile app, or by email to visitamuntref@untref.edu.ar.
Subscribe
to receive the latest news and articles written by experts
May interest you