PAISAJE SOBRE PAISAJE - OdA ART GALLERY PRESENTS ANDREA ALKALAY'S ARTWORK AT BAphoto LIVE
"The Landscape, understood as the admirable natural space for its artistic/scenographic aspect, is experienced according to our ability to perceive: we see what we know"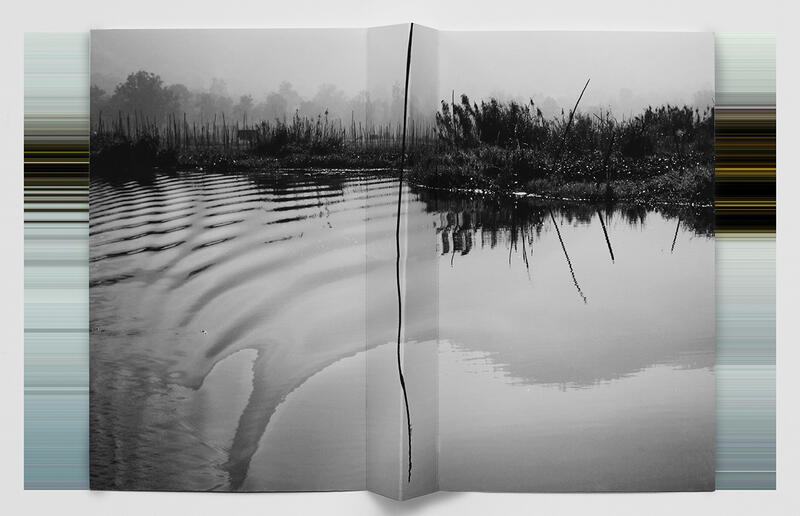 The artist hereby highlights the idea of ​​nature as a cultural construction and the composition of a new landscape through different readings. At the same time, she explores the illusory nature of the natural landscape and its digital chromatic decomposition, transferring what was captured with one sense (sight) to the codes of another system (RGB).
The series Paisaje sobre paisaje (Landscape on Landscape) presents a dialogue between figuration and abstraction where the authentic meets the manipulated, overlapping. In the foreground, there is the monochrome scenography, and, behind the scenes, the digital background.
These double overlapping photographs combine opposing codes that attract each other, such as the perception of color through its absence or the plane of the paper through the fold. The color ranges are revealed through the pleating that gives volume to the print, disrupting the geography with another collateral topography. Said gestures, manual, are supported by the artifice and materiality of the photographic object, directing attention to the dragging of what is given by the order of the natural to the terrain of the artificial.
Born in Argentina, Andrea Alkalay lives and works in Buenos Aires. She has a degree in Industrial Design from the University of Buenos Aires and as a photographer she trained in workshops, specialized clinics and residencies. She has traveled extensively, navigating paths towards the meeting of art and life. Think through image and photography to increase empathy for reality.
OdA art gallery was founded by Laura de San Martín, architect and photographer, in 2015 in Buenos Aires. OdA focuses on the talent of established and mid-career artists, taking care of the individual language of each one, as well as it encourages the production and exhibition of artists in training, giving them a follow-up in their creative process. In the search for its artists, OdA highlights diversity of expression, uniqueness and beauty, both from a conceptual and narrative perspective, seeking to excite, suggest and evoke the viewer.
Subscribe
to receive the latest news and articles written by experts