GALERÍA DEL PASEO PRESENTS THE WORK OF ANTONIO WONG RENGIFO AT BAphoto LIVE
This is the first international exhibition of the artist, an essential reference of the art and culture of the Peruvian Amazon.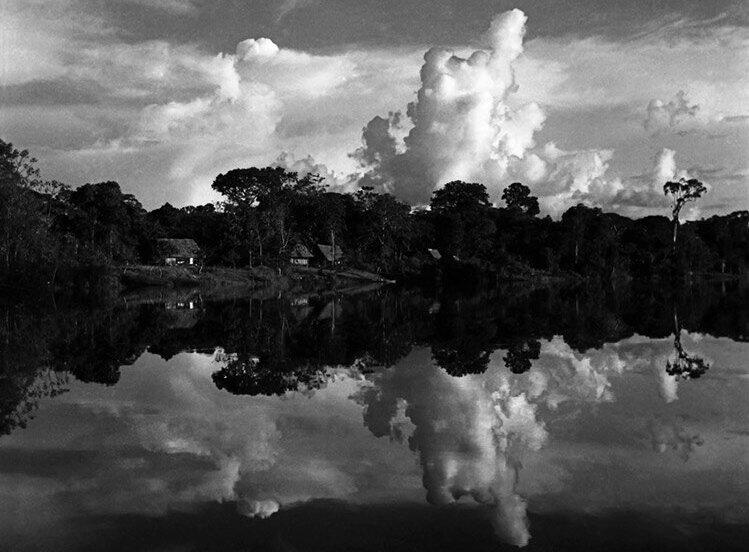 Antonio Wong Rengifo (Iquitos, Peru, 1910 - 1965) was a film director, photographer, musician, screenwriter and producer. He is considered the pioneer of Amazonian cinematography and photography in Iquitos. The importance of Wong Rengifo's photographic work, according to art historian Giuliana Vidarte, lies in the construction of a new imaginary of the Amazon region in contrast to the established paradigm as the "devil's paradise". At the end of the 19th century and the beginning of the 20th century, the rubber boom had cemented the image of the Peruvian Amazon as an uncivilized and wild place. Antonio Wong proposes a vindictive representation of Amazonian societies, aestheticizing the Amazonian landscape and documenting daily life in Loreto through the portrait of a dignified and hardworking inhabitant with the aim of consolidating a new regional identity.
Antonio Wong acquired his first photographic machine in 1920. In 1924 he traveled to Europe and when he returned to Iquitos in 1927 he installed his first studio, Foto Wong, dedicating his time to film and photography. In 1936 he produced "Bajo el Sol de Loreto" (Under Loreto's Sun), the first color feature film from the Peruvian Amazon in which Wong intervened with color images on Kodak film. In 1951 he presented in Lima the exhibition "Conozca Loreto" (Get to Know Loreto), a photographic exhibition of the Peruvian jungle composed of photos of flora and fauna, landscapes and portraits taken in Loreto in the 40s. Wong Rengifo died suddenly in 1965, leaving behind a great legacy of photographs and movies from the Peruvian Amazon.
Galería del Paseo was founded in 1998 in Uruguay and since then has developed a program of activities aimed at promoting Latin American artists in the line of contemporary creation. Initially installed in the historic district of Montevideo, it moved to Punta del Este in 2004, where it holds exhibitions throughout the year. Furthermore, in 2013, a space in Lima, Peru was opened, incorporating an outstanding group of contemporary Peruvian artists.
Subscribe
to receive the latest news and articles written by experts